7-Day Trip Dominican Republic: Punta Cana + Bavaro. Enjoy this one-week itinerary of the South-east of the island.
Punta Cana and its surroundings feature one of the longest white sand coasts in the Caribbean (48 kilometers), decorated with coconut palms that seem to reach the sky, Punta Cana is synonymous with rest and relaxation facing the sea in the well-known resort lifestyle.

Here all-inclusive resorts and boutique hotels offer all the pampering and comfort of modern beachfront living. Families are welcome to enjoy entertainment centers and water parks, while couples can find dream locations to celebrate weddings, and activities for a romantic stay.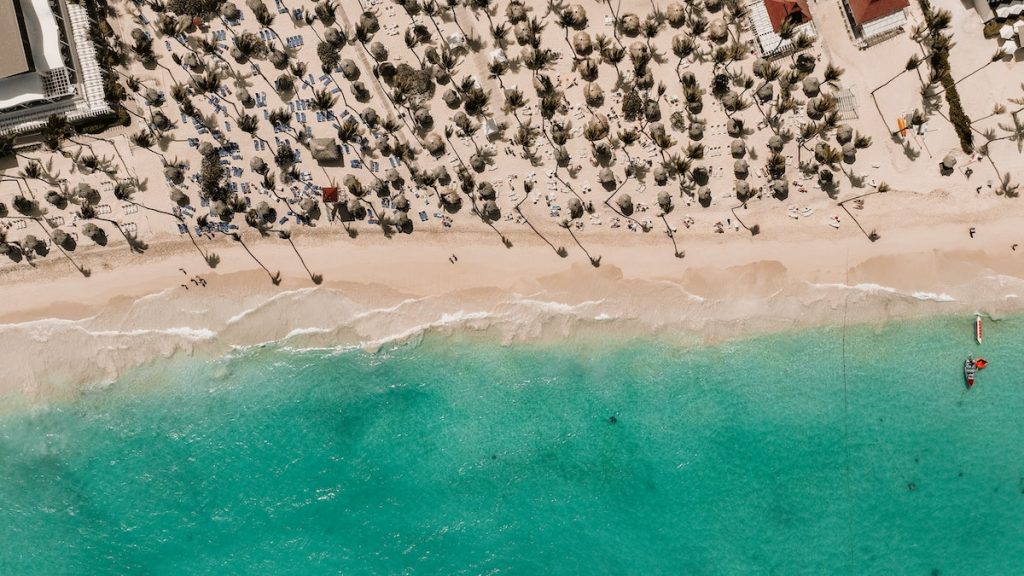 In this quick route to the southeastern area of the Dominican Republic, we will plan a route of things to see. Buckle your seatbelts and get ready for a fun road trip!
This 'southeastern' itinerary touches all the main tourist attractions of Punta Cana and Bavaro, featuring white sand beaches and crystal-clear water, an iridescent sea for swimming, fishing, or taking a dip between marine life and sunken ships. Punta Cana is also a golfer's paradise, with 10 golf courses located along the coast, a beach escape with luxurious marinas and gourmet dinners, and a wellness area with the best spas in the country, including the only Six Senses in the Caribbean.
This East Coast taste combines the most ancient city's colonial charm of the Americas with beach relaxation and chilled lifestyle.
DAY 1 (stay 1 day)
Start with a couple of days in Santo Domingo, exploring the Colonial Zone and experiencing the most typical Dominican experiences. Whether you fly to Santo Domingo or Punta Cana, take a full day to explore the old historical neighborhood of Santo Domingo.
DAY 2-5 (stay 3 to 4 days)
Base in the southeast at Bávaro and Punta Cana, the hub of Dominican tourism with their all-inclusive resorts; if what you desire is simply splashing in the water, this is the place for you.
Many resorts are specially designed to accommodate children, but they also offer activities such as go-karting, bowling, sailing and paragliding. There are also organized trips to the nearby sights, but if you prefer to be autonomous you can rent a car. Singles, couples and nightlife lovers will also enjoy it.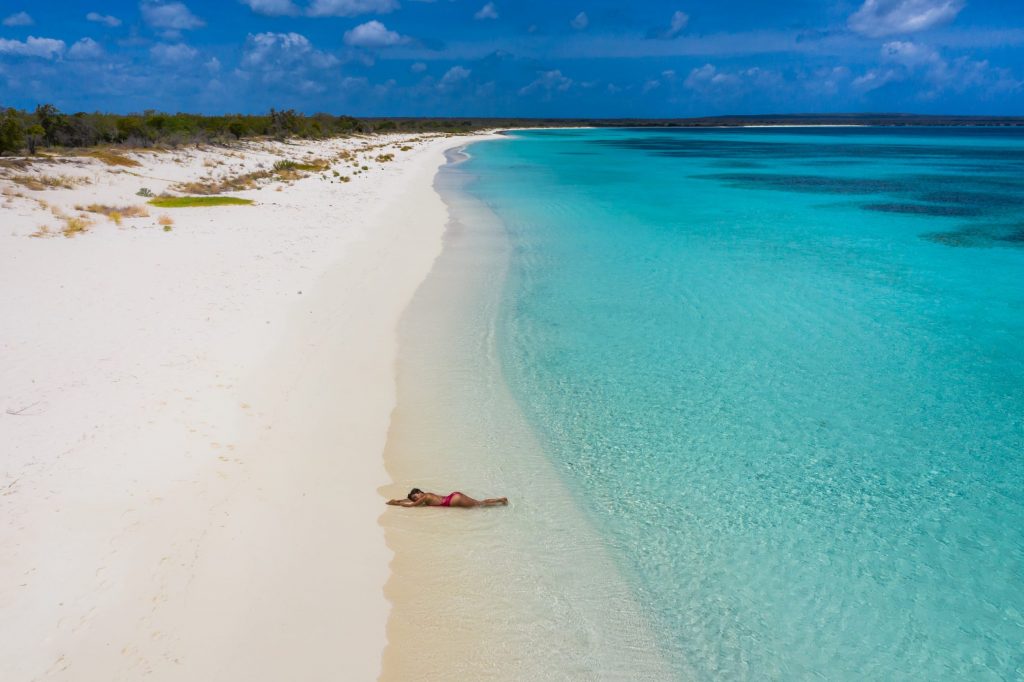 DAY 5-7 (stay 2 days)
Little to the south, on the edge of a national park, stands the small Bayahibe. Here there are the country's top sites for diving and you can make various excursions, including tours by catamaran to the discovery of Saona Island and snorkeling trips. If you want more privacy, head up the coast to the semi-deserted Playa Limón.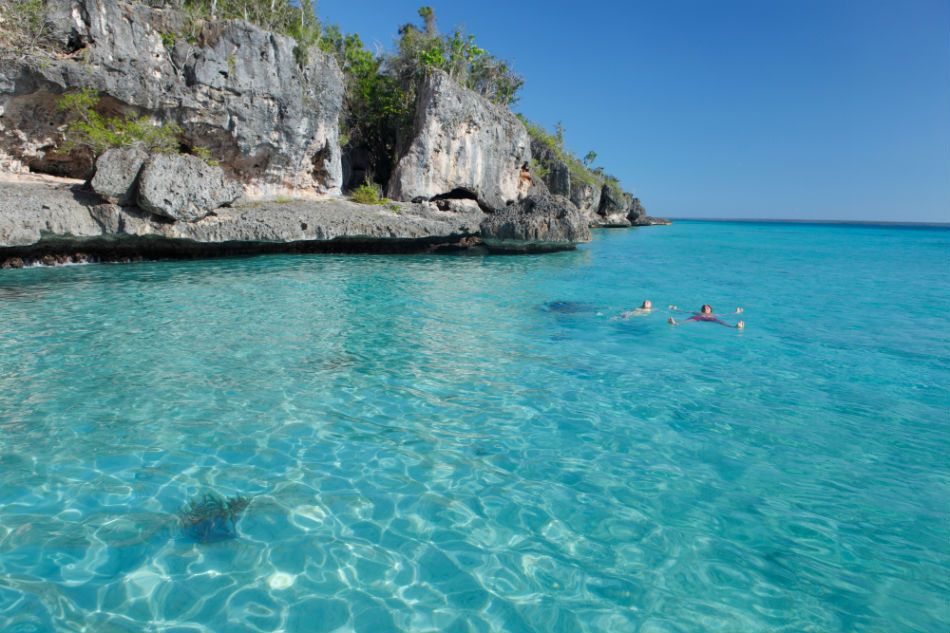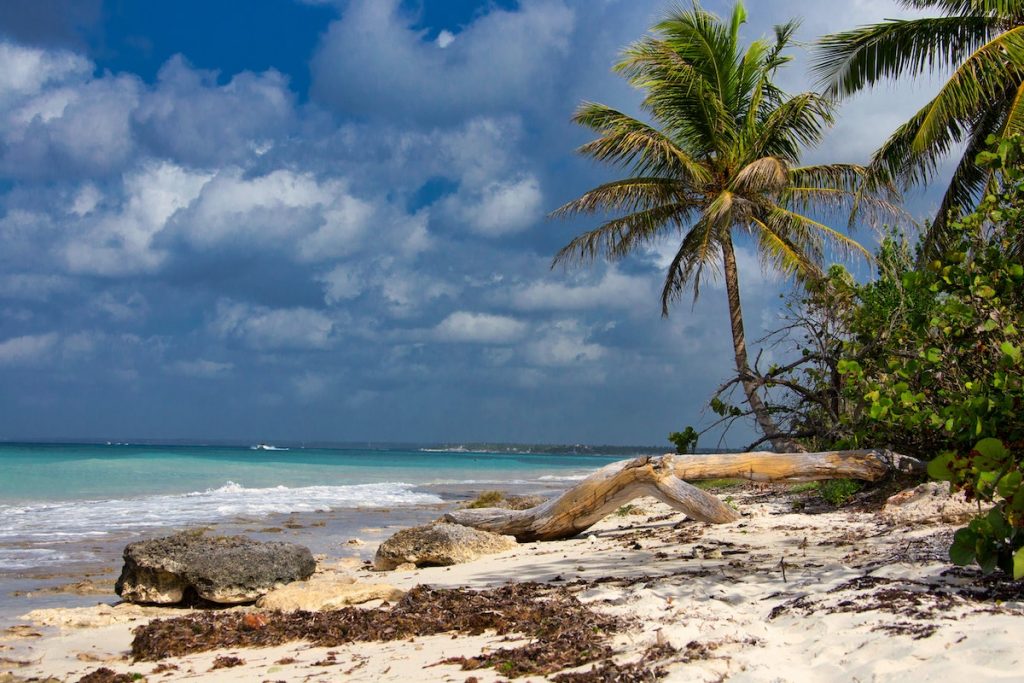 Whale watching in Samaná between January and March. An unforgettable experience.