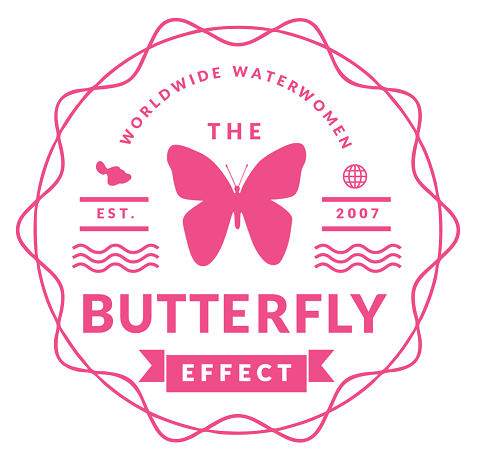 The Event of Aloha, June 6-9th 2022.
A celebration of active women who love the ocean. The event will take place on July 6-9th in Cabarete and will include SUP, windsurf, and kitesurfing activities. The main location is Millennium Resort & Spa.
BE events are about bringing women and cultures together, focusing on giving something back, such as beach clean-ups and other activities that help raise money for local charity foundations such as the Cabarete DREAM Project.


About The Butterfly Effect Event
The event was created in 2007 by Tatiana Howard Maffei in Maui, Hawaii, and has been taking place since then, in many locations all around the world, counting more than 50 events in more than 20 countries so far.
Women or Butterflies travel to join the unique event, taking part in water sports, such as surfing, stand-up paddle boarding, kayaking, and kiting. Joy and a sweet feeling of a strong community are what they experience, year after year, building friendships and one woman's confidence, with a lot of support, dynamic activities, and kindness. The community exists to give back.
Who is behind the Cabarete Butterfly Effect?
Two amazing women, Audrey Meyer and Michelle Bourdeau.
The two leaders of Cabarete Butterfly Effect met a long time ago after moving to our Caribbean town on the North Coast of the Dominican Republic, working together and becoming friends, allowing Butterfly Effect to take place in the most vibrant town and community-centered of the Caribbean, Cabarete.
We can tell how strong and brave they must be to come up and organize a large event such as the Butterfly Effect, making it a must-go-to event year after year. Over the last 15 years, thousands of women have joined the Butterfly movement in Cabarete, to experience the worldwide known empowering effect of a strong and connected community.
Thank you Audrey and Michelle, and good job <3
Why do we love the Cabarete Butterfly Effect?
When all these women, also known as the Butterflies, gather in a non-competitive environment, they are free to connect with a community of other women that love adventure and stand for each other, helping each other learn new skills, work on confidence, explore their world as women, and push one another to overcome any kind of limit. This encouraging community is doing a great job promoting a healthy, active lifestyle for women and we appreciate the project so much.
YouTube Video of Cabarete Butterfly Effect 2021