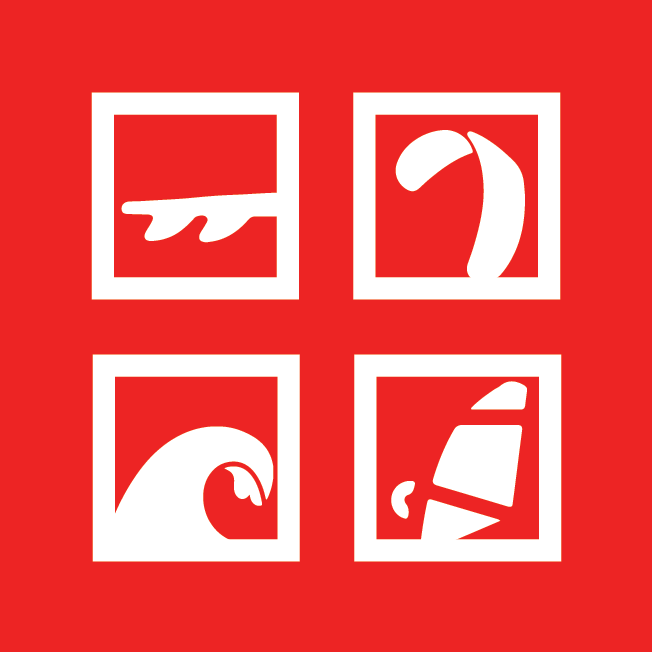 Learn water sports in Cabarete, North Coast of the Dominican Republic.
If you are planning your trip to Cabarete for the beautiful beaches, the vibrant nightlife and all , you might as well be get started with one or two of the hottest water sports that you can practice anywhere around the Bay! As you probably know, Cabarete is considered the Water Sports Capital of the Caribbean, and the world's.

Take advantage of your adventurous or relaxing trip to our Caribbean town and dive into the incredible water sports activities that Cabarete has to offer! Get the most of your holidays with excitement and adrenaline as you take on new challenges. Have the time of your life in the water, and in the wind.
Water sports are very popular along the northern Dominican coastline, although most visitors and locals prefer locations such as the famous Kite Beach and Playa Encuentro in Cabarete, with an ideal environment for water sports-related activities. It's time for you to explore all that Cabarete has to offer, from surfing, kitesurfing, windsurfing, sailing and so much more!

Surfing
Surfing in the Dominican Republic is sure to be a life changing experience. A combination of balance and fluidity that you get to practice 300+ days per year!
Learn the art of surfing starting from the basics at the Pauhana Surf School, located in Encuentro Beach, as well as Chino Surf School. Get in an early bird mood to take advantage of the morning waves mixed with the experience of a beautiful sunrise.
Swell provides an active surf holiday with high quality accommodation, tasty & healthy food, and a unique friendly social vibe.
Kiteboarding
Become a part of Cabarete's kiteboarding community, the largest one in the Caribbean! A friendly mix of locals and ex-pats that will welcome you to Cabarete.
Liquid Blue should be your first pick to practice kiteboarding in the Cabarete area, with well-experienced riders and trainers waiting to help you become a Kite Pro!

Having been recognized by National Geographic as one of the top kiteboarding destinations in the world, there's no better place to take on your kiteboarding or kitesurfing journey.
Wing Foiling
Where to learn Wing Foiling in Cabarete?
Easy, at Liquid Blue Cabarete, the water sports concept store downtown, and Kite + Wing Foil School! Check them out here: LB CABARETE.

LB Wing Teachers started wing foiling when the sport was just starting to get noticed, about three years ago. They will make sure you get the best Winging Experience, no matter if you are a beginner, intermediate or expert rider.

Sealane is one of our favorite options to go winging. Located right in the heart of Cabarete, within the Ocean Dream and Harmony Gated Community, Sealane offers great lodging and invites you to fully enjoy Cabarete, an amazing and vibrant village known worldwide for its many sports and social activities, all within walking distance. Make sure to enjoy the view!
Why is Liquid Blue Cabarete the best school to learn Wing Foil?
Wing Foiling and all the sports that have to do with it (let's call it hydrofoiling to include all categories) is the future of ocean sports and at Liquid Blue Cabarete the team is all about it. From teaching to rental and sales of lessons, gear, and all the best equipment on the market, from new to second-hand.
Liquid Blue's riders have the best equipment and have tried it all in the Bay and on the North Coast, let them know if you have questions on how and where to start – they'll be more than happy to guide you.
Questions about the Wing Foil Course?
If you have any questions about wing foil, courses or equipment rental, or retail, you can contact us at any time by email at our office in Cabarete, DR. Send an email to [email protected].
Cabarete is awaiting you!
Wind Surfing
Windsurfing in Cabarete is old but gold! In fact, it is the sport that made Cabarete famous.
Cabarete's windsurfing scene really is a freeing experience. With Cabarete Beach as one of its main stages, you can practice this sport right on the beach, with some of the best professionals at Ion Club Cabarete Bay offers relatively flat water and constant trade winds creating the ideal environment for the sports.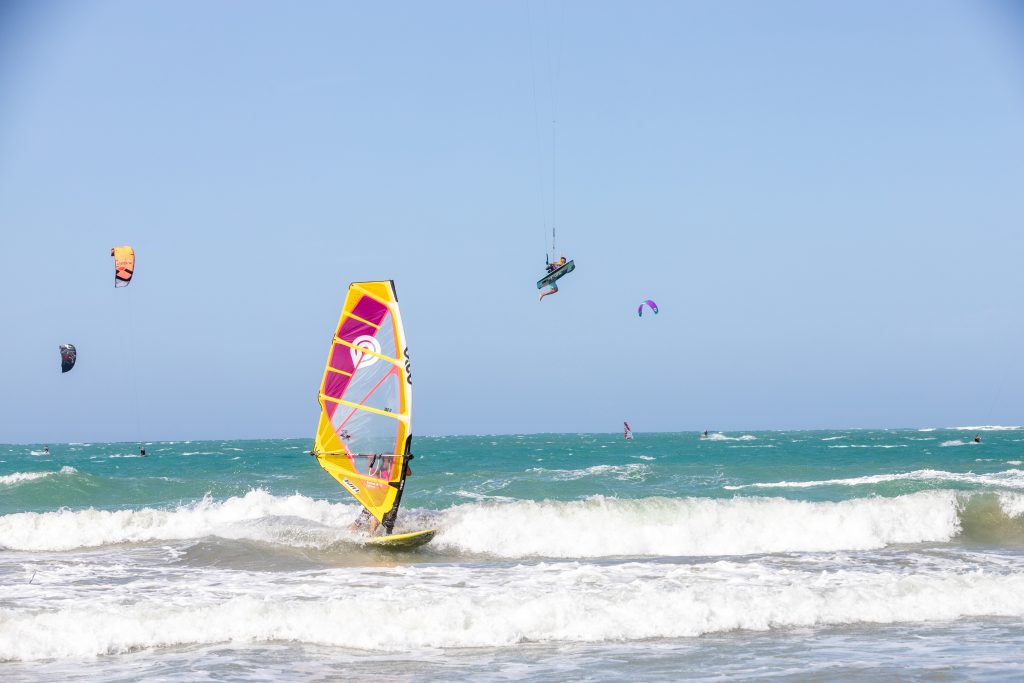 Best of Windsurfing at Ion Club.
Windsurf rentals & more! The ION sports center is located at the Frontloop Restaurant, in the western/downwind part of Cabarete bay.