Visit Paradise Island, Dominican Republic.
Paradise Island, Dominican Republic: a tour you can't miss when traveling to Cabarete and Puerto Plata!

About Paradise Island:

What to expect from this adventurous tour to Paradise Island?
A trip to one of the most beautiful and paradisiacal places on the North Coast of the Dominican Republic.
Paradise Island, whose real name is Cayo Paraiso or Cayo Arena, is a coral tiny island located in the Northwest of the Dominican Republic off the coast of Puerto Plata in Punta Rucia. Of incredible beauty, Famous for the breathtaking landscape, you'll understand why it is called Paradise Island.

Some recognizable features of this must-go-to spot are its white sands and crystal clear waters, amazing for snorkeling. The view underwater is unforgettable, characterized by colorful fishes, corals and turquoise blue to emerald green water.
Paradise Island is the real paradise in the Caribbean, surrounded by beautiful nature and close to a wilder habitat, the mangroves. Usually, tour agencies that organize trips to Paradise Island include a boat trip right in the middle of this beautiful phenomenon. The national park is where you'll get the chance to navigate through the mangroves.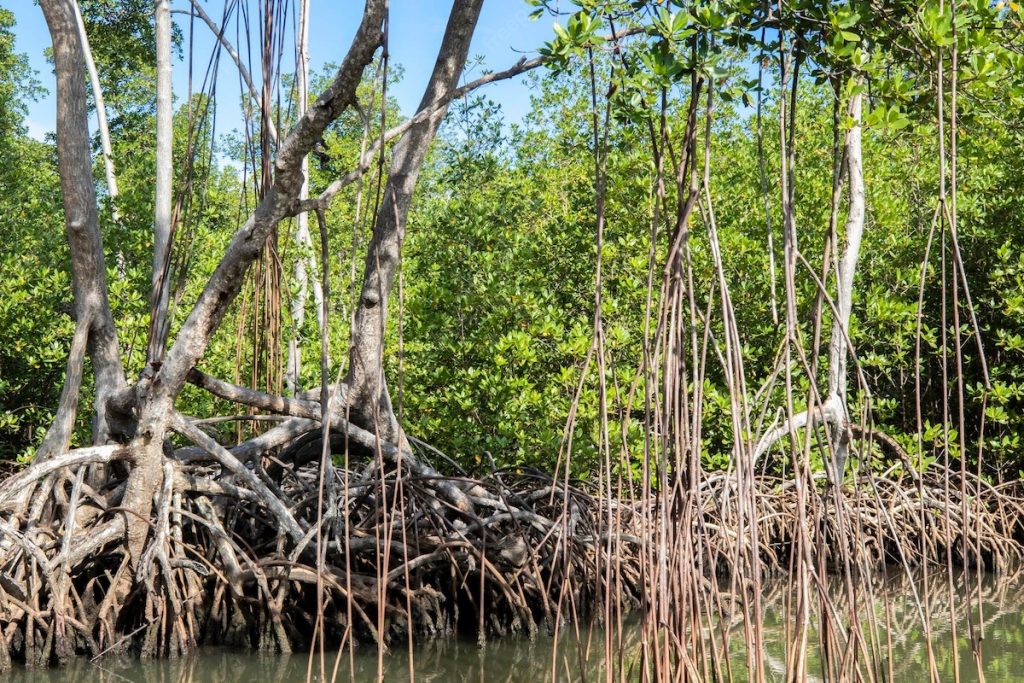 The Paradise Island Tour
Larger travel agencies or Tour operators in the puerto Plata area and Province offer you this wonderful tour for a fair price. We could buy it for around 50 USD per person, but price can increase if you're traveling from a more distant location on the island, and if the Tour includes food and drinks.
On the way to the Island and the Punta Rucia area, you'll be surrounded by marvelous landscapes, with lush vegetation and mountains. Prepare to admire another side of the Dominican Republic!
Punta Rucia beach is located in La Isabela Bay, an area characterized by gorgeous white sand beaches, also home to some nice and high-end resorts and hotels. You can also think of spending a whole weekend here and truly immerse yourself in nature and crystal clear salt water.
About this Tour:
Paradise Island is a must-visit spot if you're staying in the Puerto Plata area!
In this Tour you'll have a great time, you'll visit one of our favorite beaches and natural landscape on the North Coat of the Dominican Republic, you'll get to do some good snorkeling and sunbathe in a special and unforgettable location. Get ready for the adventure of the year!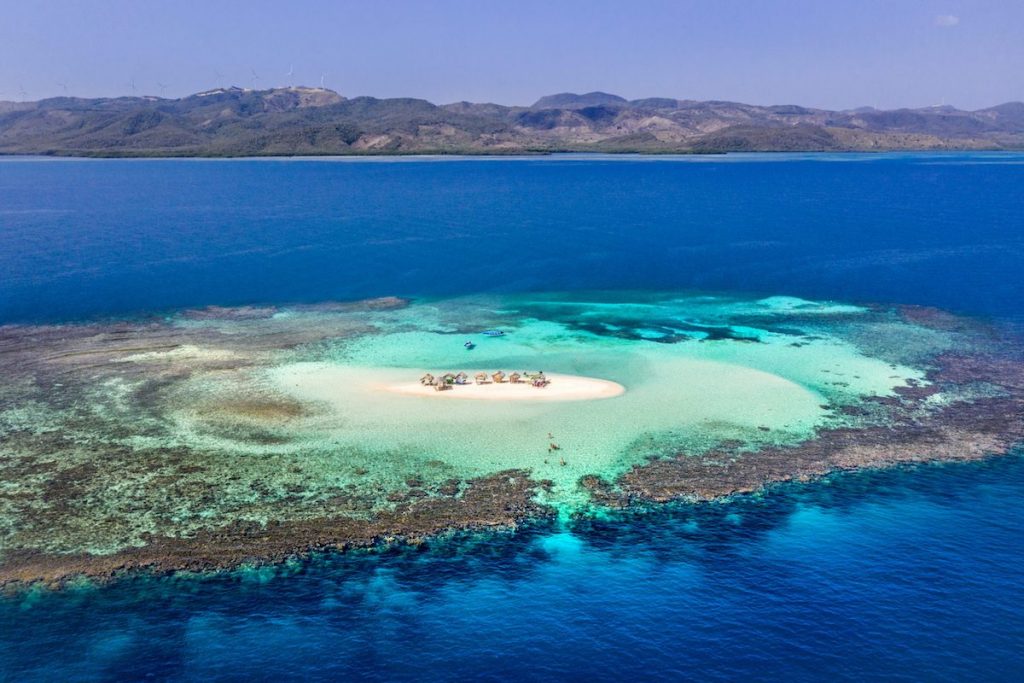 What does a Tour usually include?
Hotel Pickup and drop-off
Official guides/drivers
Speed Boat
Drinks and snack on the Island
Snorkeling equipment
Life Jacket
Diving instructor
Travel Time from Cabarete: around 3 hours.
Duration: One-day tour, 9 hours
Highlights: speedboat ride through the mangroves, an area known for its striking natural beauty that is typical of the place.
Book this Tour: Contact us for information about Tour Agencies.