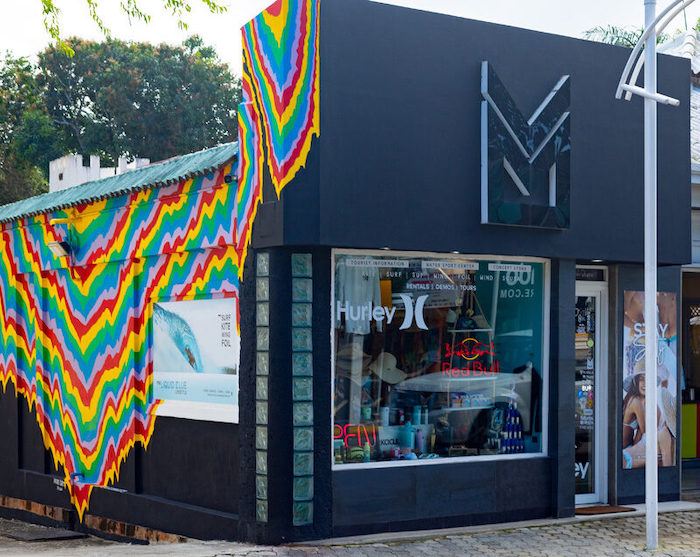 Welcome back to CABARETEDOTCOM
We couldn't be more excited to start this new series of videos & blog with local @Suami Cavallo
Suami moved to the Dominican Republic back in 2013 when she was only 11 years old.
Growing up here really marked Suami's life, she learned how to kitesurf at a very young age and was able to compete in a few stops of the Kite World Tour.
We are happy to now have her collaborating in this project and wanting the best for Cabarete, the town she loves and grew up in.
Our goal and vision is to put Cabarete in the limelight, attract more visitors, and show them that everything is possible in this small yet beautiful town.
Today we would like to show you around one of Suami's favorite stores, Liquid Blue Cabarete.
If you are looking to buy kitesurfing & surfing gear, clothes, water sports apparel, sun-care products and so much more, then this store is for you!
Liquid Blue provides Cabarete and overall the whole island with F-One & Manera gear, which are the leading brands in the kitesurfing industry.
There are also many other well known brands such as Hurley, Slater Designs, Future Fins, Sun Bum, Proof Eyewear, Corkcicle and so much more.
In this episode, Suami is looking for a new harness to practice one of her favorite sports. Kitesurfing.
If you have never heard about this sport, then you should totally try it out and get the true feeling of flying. Liquid Blue also offers a variety of classes, don't hesitate to contact them if you have questions.
Besides a harness, Suami is also looking for a wetsuit since we are just getting into the season. Cabarete has warm weather basically all year round, but it is good to practice water-sports in a shorty to feel warmer during stormy conditions.
Every time she visits the store, she comes out as happy as ever and with some new toys.
If you come visit Cabarete, then Liquid Blue is a must and top store to check out.
See you around…