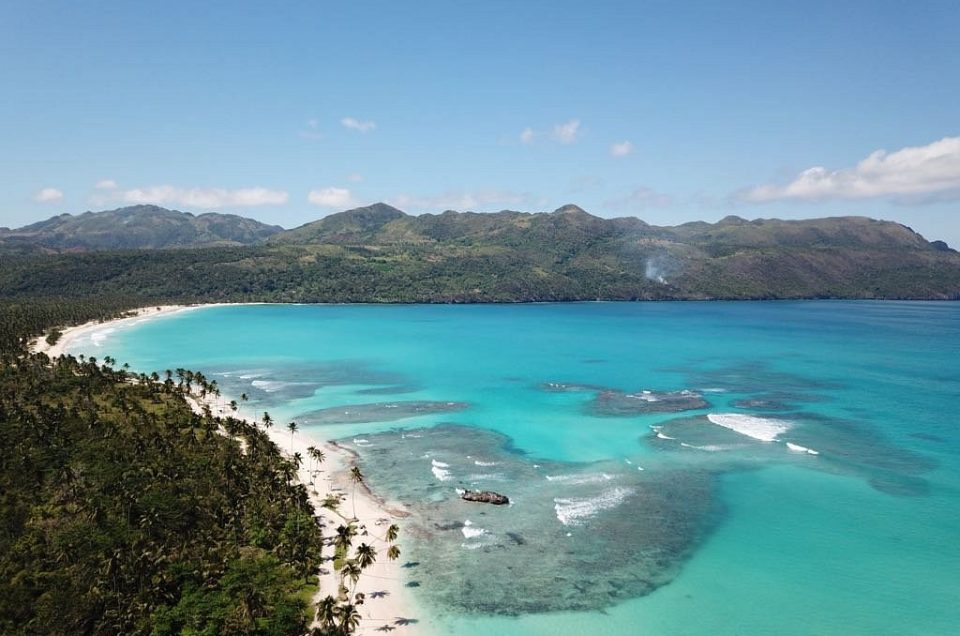 Welcome back to Cabarete.com!
In this Part 2 of the top things to do in the Dominican Republic we'll provide you with more information to plan a fantastic and adventurous trip around the island.

The Dominican Republic is the second largest and most diverse Caribbean country, very close to Miami and New York (only a 2 to 3-hour flight), known for a 365 day warm weather and hospitable people, the Dominican Republic is a destination like no other, featuring marvelous nature, interesting history, and rich culture.
Here's more things you will want to check off the list of things to do in the DR!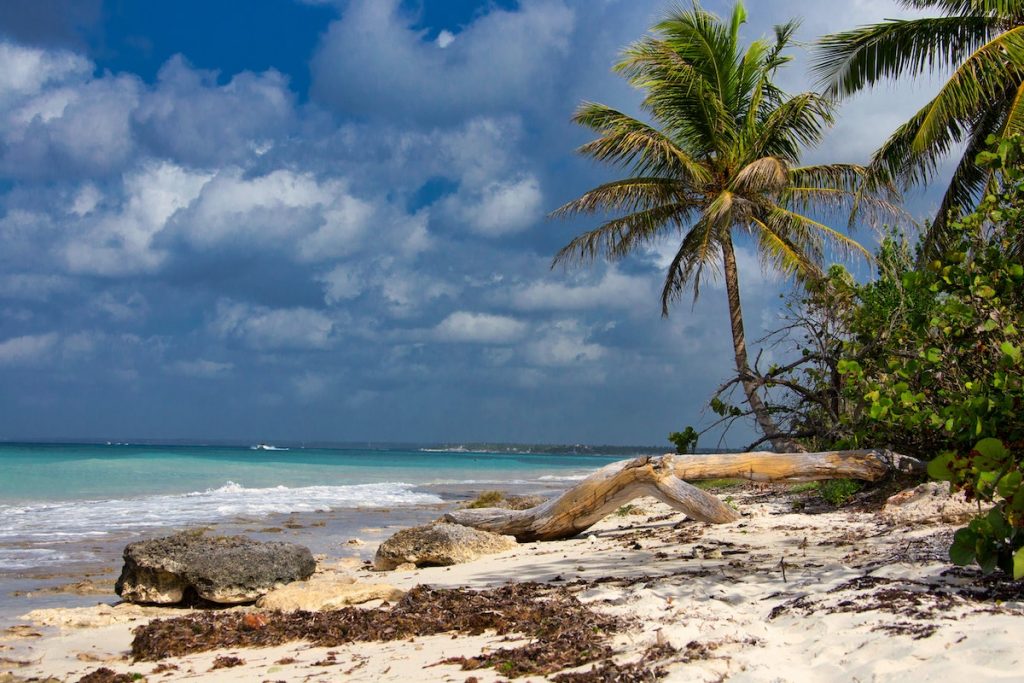 10. Rafting
The Río Yaque del Norte is the only river suitable for rafting in the Caribbean, located near Jarabacoa, the mountain region right in the middle of the in the Dominican Republic.
If you and your family are outdoorsy, this is the perfect activity to recharge the batteries after hours spent on the beach or under the sun hiking. The river's brief but challenging currents guarantee high levels of adrenaline when doing this sport, plus the water is cold enough for you to truly enjoy the warm weather.
11. Carnival in La Vega
It's not just any Sunday in La Vega. It's February 1st, date marked in red on the vegan calendar. The party starts early in the morning, the streets are decorated with colorful ribbons, billboards and banners, local people prepare and retouch their costumes for the parade that will take place at 5 pm.
La Vega's Carnival is famous for the Diablos Cojuelos, that, standing to the tradition, return to take the streets willing to be naughty and distribute bladders.
Carnival of La Vega is an unmissable date for foreigners and Dominicans
throughout the country! If you happen to go there for a festive weekend, you'll see how the parks are used for concerts and dancing. Just watch out for whips while you dance with the local devil-masked locals, and don't be scared by hooded and masked demonic costumes with evil looking eyes and sharp teeth. Have a blast!
12. Water Activities at Bayahibe

Bayahibe is a charming small village perfect for all of you that are looking to spend the holidays in a quiet environment and enjoy a peaceful lifestyle. Here you'll have the chance to visit the islands of Saona and Catalina, the beach here changes into a small Caribbean paradise.
Some of the common activities you get to do around the area are fishing, diving, and snorkeling. On these Caribbean waters, you can observe starfishes, cuttlefishes, and manta rays as well as visit the Naufragio del Capitán Kidd Shipwreck, in Catalina Island, or include it on the visit to the Underwater Museums, where you'll have the chance to admire abandoned wrecks and other treasures from the sea.
Thanks to the excellent underwater visibility, this coastal village is considered to be one of the best places in the country for diving.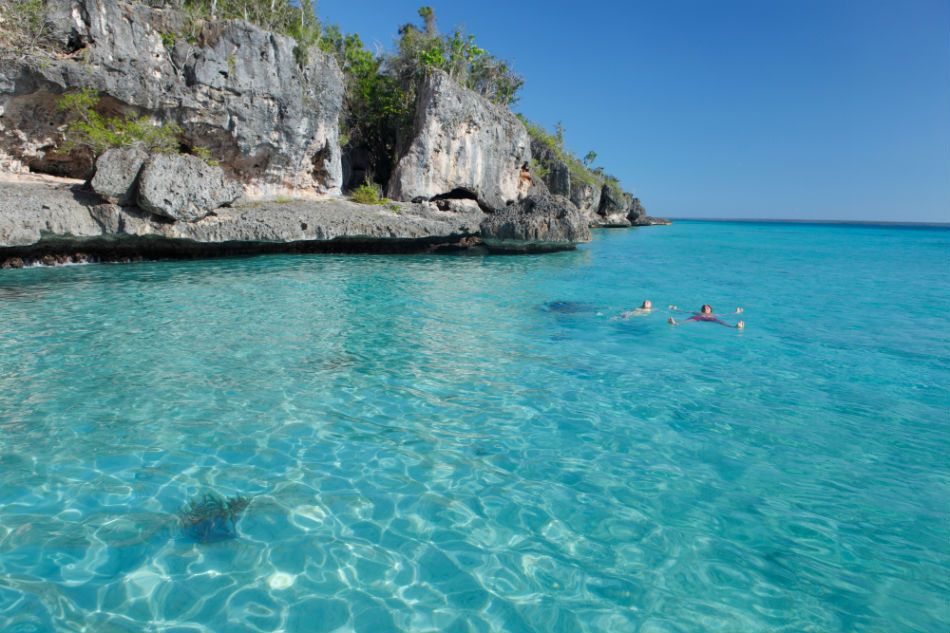 14. Coffee Culture in Las Terrenas
Las Terrenas welcomes a large community of locals and ex-pats, many of whom are French and Italian.
The area is known for the coffee trail, a dirt road bordered by coffee plantations, and many other trees such as cocoa plants, orange, lemon, and mango trees as well as a wide range of flowers and tropical plants. You'll see crops of yams, yucca, and sweet potato.
Besides, make sure you check out El Limon Waterfall, located in the mountains of Samana. The waterfalls reach 164 feet in height from the ground and fall into a beautiful natural pool. To reach El Limon Waterfall you can hike a trail during 30-45 min, or ride on horseback with a local guide. The tropical forest features Cacao, Coffee, and various tropical fruit plantations on the way there.

15. Cabarete and Puerto Plata

Cabarete is the World's water sports Capital, an ideal spot for all kinds of aquatic activities and adventures. It is located in Puerto Plata, a province very close to Sosúa. This district is the best destination in the Dominican Republic for practicing surf, windsurf, kitesurf, and wing foil.
The beloved Cabarete Bay is very popular for its perfect weather conditions, winds, and amazing waves.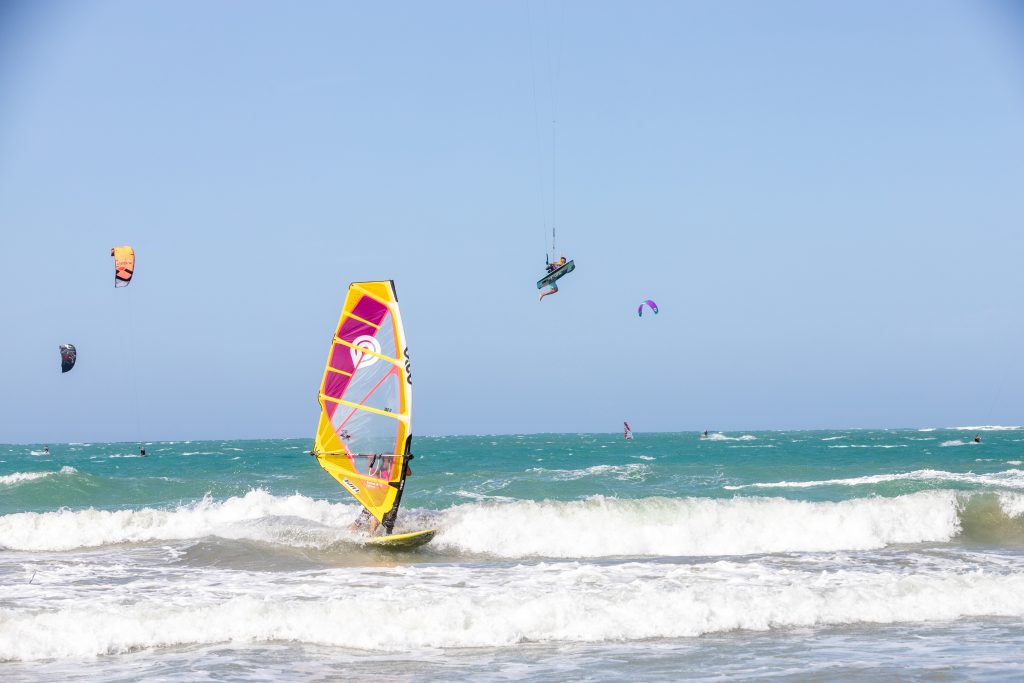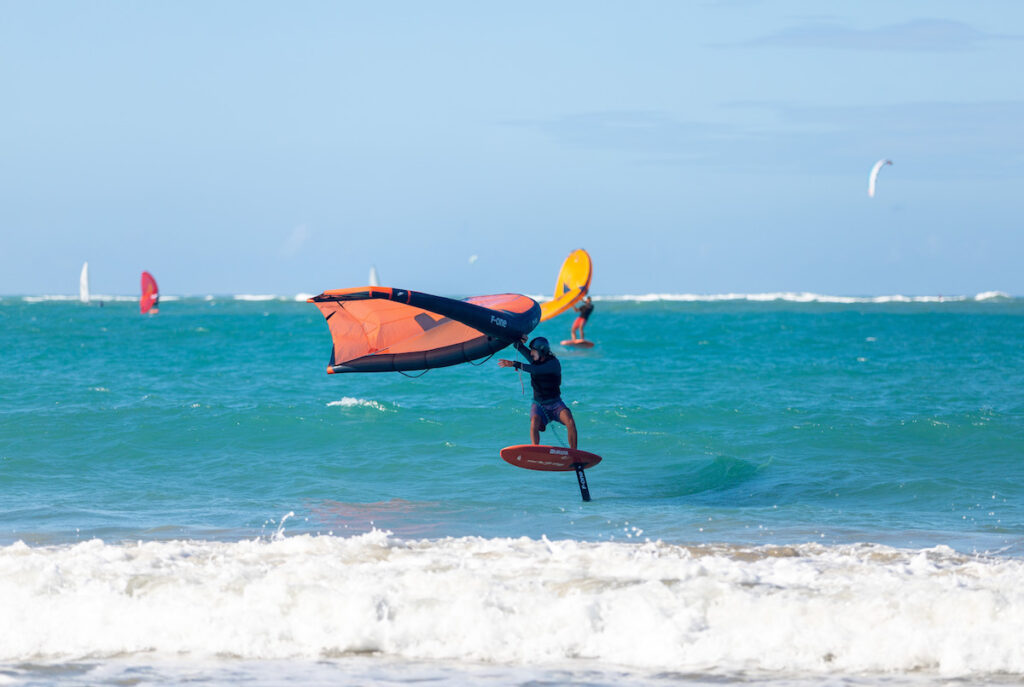 There are different beaches and areas to practice different aquatic sports along its coast, the most known and popular are:
Cabarete Beach, the main area located in the Cabarete city center, is ideal to practice kitesurf, wing foil, windsurf and also stand up paddle surf, thanks to its location and the many schools that you can find right on the beach.
Kite Beach is located 2 km away from Cabarete, and it is famous for its strong winds and big waves, which are perfect to practice kitesurfing and surfing.
Encuentro Beach is located 4 km away from Cabarete and is the most visited beach in the whole Caribbean region, due to its surf school.
La Boca is an area located 7 km away from Cabarete, and it is the spot to be for all wakeboard lovers.
More activities to do in Cabarete: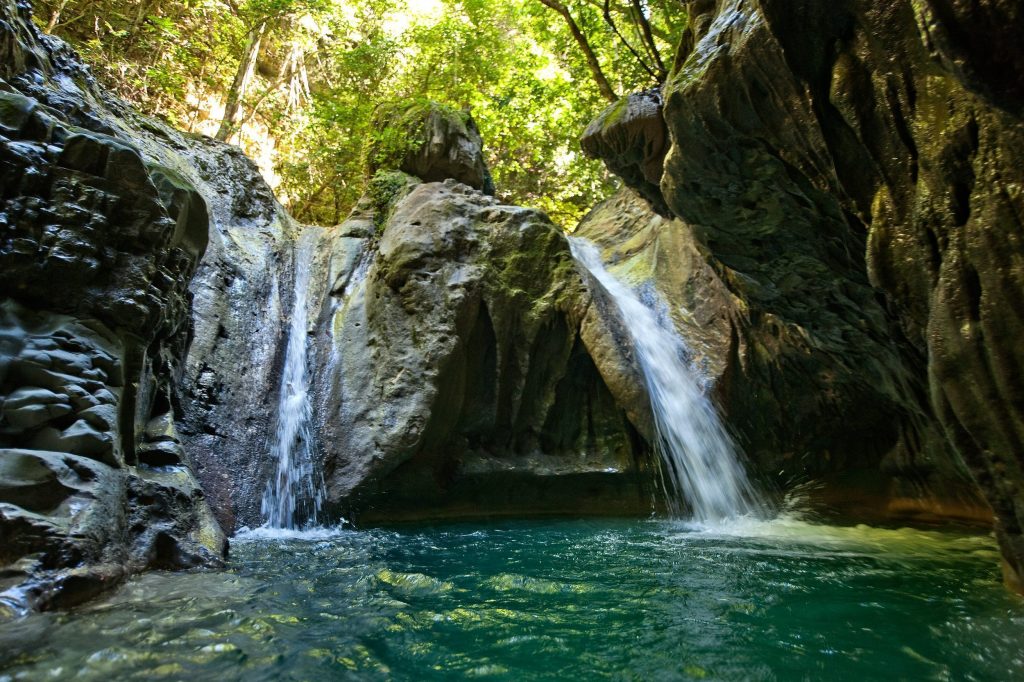 The 27 Damajagua Waterfalls
Plan a day trip to Puerto Plata to visit The 27 Charcos, or waterfalls, can be found in the Puerto Plata area of the island. Water flowing from the Rio Damajagua in the Northern Corridor mountains has left 27 waterfalls and pools and can be visited daily. Reaching the 27th is reserved for the most active and physically fit adventurers. Usually, it is easier looking at the first 7-10.

Location: The park is located approximately an hour from Puerto Plata city. Make it through the 27 Charcos de Damajagua and you are ready to face any other adventure on the island 😉
16. Nightlife in Santo Domingo

The Zona Colonial is full of places to meet people of all kinds, from restaurants, to high class cocktail bars, and romantic streets, as well as dance spots, hidden around the charming Colonial city, that at night becomes as lively as you've never seen it.
Along the length of Calle Hostos and Calle Isabela La Católica are located many popular spots that offer happy hours as well as live music and dancing, in an elegant atmosphere, surrounded by lounges and tapas bars (Arzobispo Meriño and Arzobispo Nouel streets).
On Sundays, don't miss the locally known Grupo Bonyé performing live salsa, son, and merengue on the ruins of San Francisco, with a free outdoor concert from 6pm-10pm.
Clubs and vibrant nightlife starts after midnight in the Calle Sánchez and Calle Mercedes.
17. Visit Lake Enriquillo
Lago Enriquillo in spanish, is the largest lake in the Caribbean, with a surface of about 350 square km, 130 square miles) and located more than 43 meters (140 feet) below sea level. Named after Enriquillo, the first Taino chief who successfully revolted against Spanish colonialists.
This location is a perfect spot if you enjoy wildlife and exploring nature. Here you'll get the chance to see a large population of American crocodiles, as well as pink flamingos at Boca de Cachón, and other bird species, such as iguanas. Heat gets pretty intense here, as the surrounding land consists of tropical and dry forests, water springs, and farmland. Make sure you stay hydrated!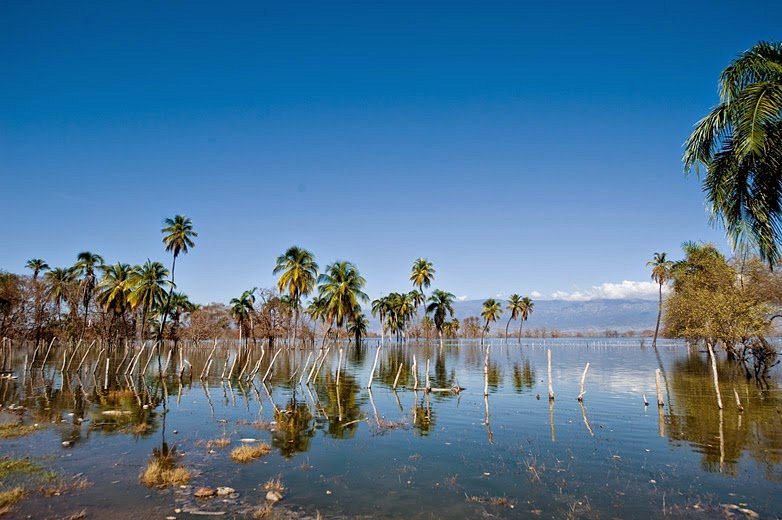 Keep reading about the Top 17 things to do in the Dominican Republic.

Welcome to Cabarete, the Watersports Capital of the World!