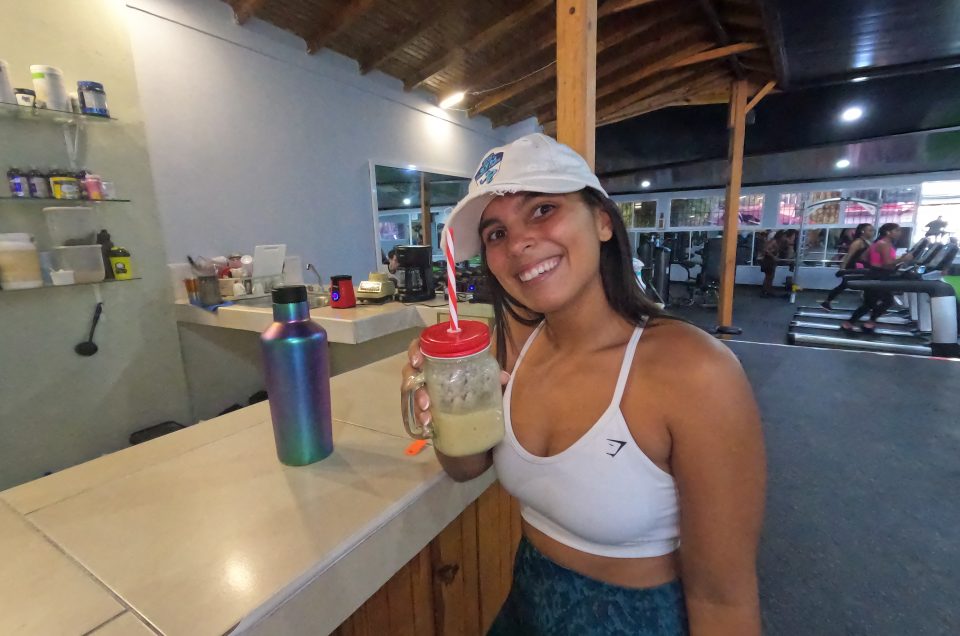 Welcome Monday! We are starting this week strong with local @Suami Cavallo .
This morning Suami woke up and decided to take a tour and work out at the new gym "Wellness Gym Fitness Center" in Cabarete.
This gym opened around two months ago, and it has been performing really well since day one thanks to the brand new machines, to the new vibes, and the air conditioning area.
Wellness Gym Fitness Center offers many group classes, as well they can hook you up with one on one coaching.
Prices vary depending on what class you take, but if you would just like to go and train on your own then it costs 100 DOP (2 USD) per day & 1500 DOP (30 USD) per month.
Suami loved this first time experience and trained again after a really long time.
She started her session with a 10 min warm up on the treadmill, then did squats on the squat machine, followed by 3 sets each of the following:
– abductor machine
– leg press
– hip thrusters
– lat pull down
– lounges
– shoulder press
One of the amazing things that Wellness Gym does for you (at an extra cost) is prepare you a protein shake right after you are done with your workout.
It is really important to give your body the right amount of protein which really helps build the muscles you are looking for.
Suami loved her shake & can't wait to start her routine again and visit this new gym on a daily basis.
Thank you Aryen and everyone at Wellness Gym!
Check it out on instagram @wellness_gymcabarete