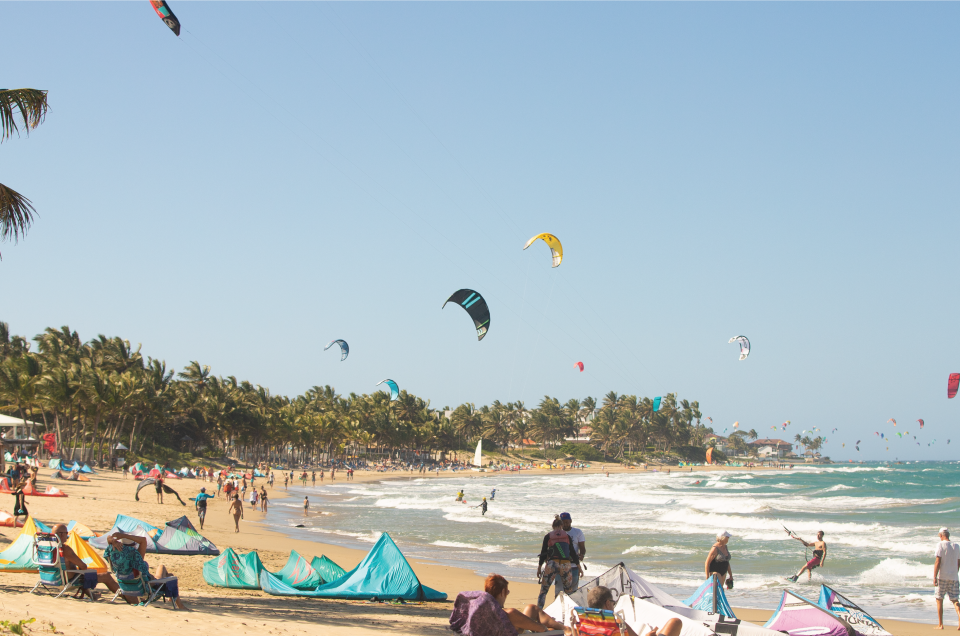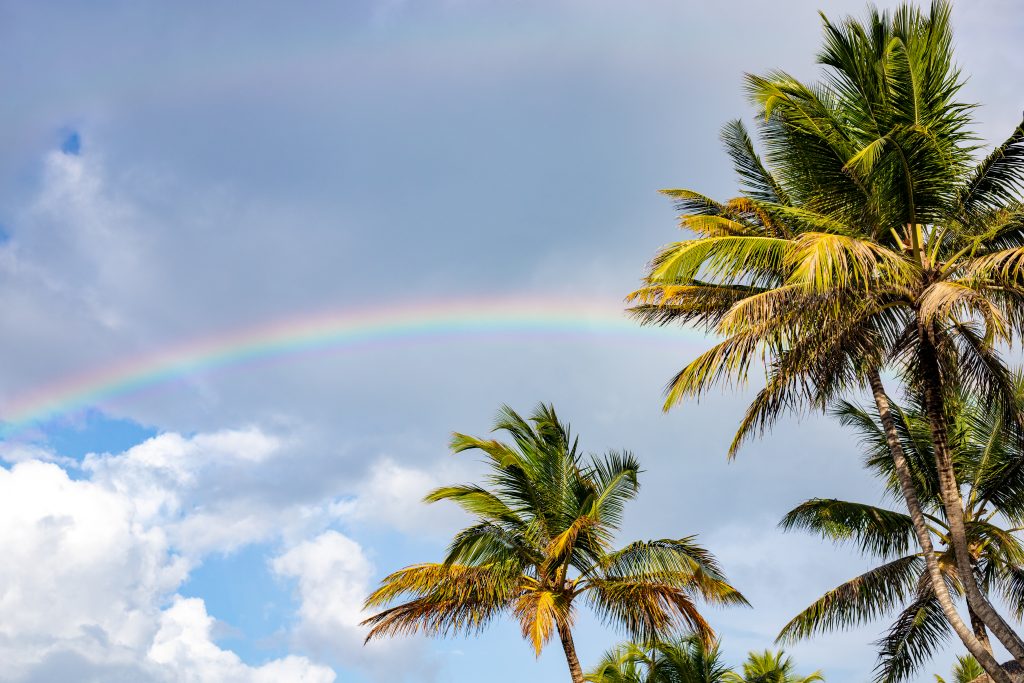 Welcome to Cabarete Beach, the largest water sports center in the Dominican Republic!

Playa Cabarete aka Cabarete Beach is the most active spot in the whole of Cabarete Bay. It is the Caribbean's hub for windsurfing, kiteboarding, and wing foiling, here is where you can learn and practice wind water sports all year round.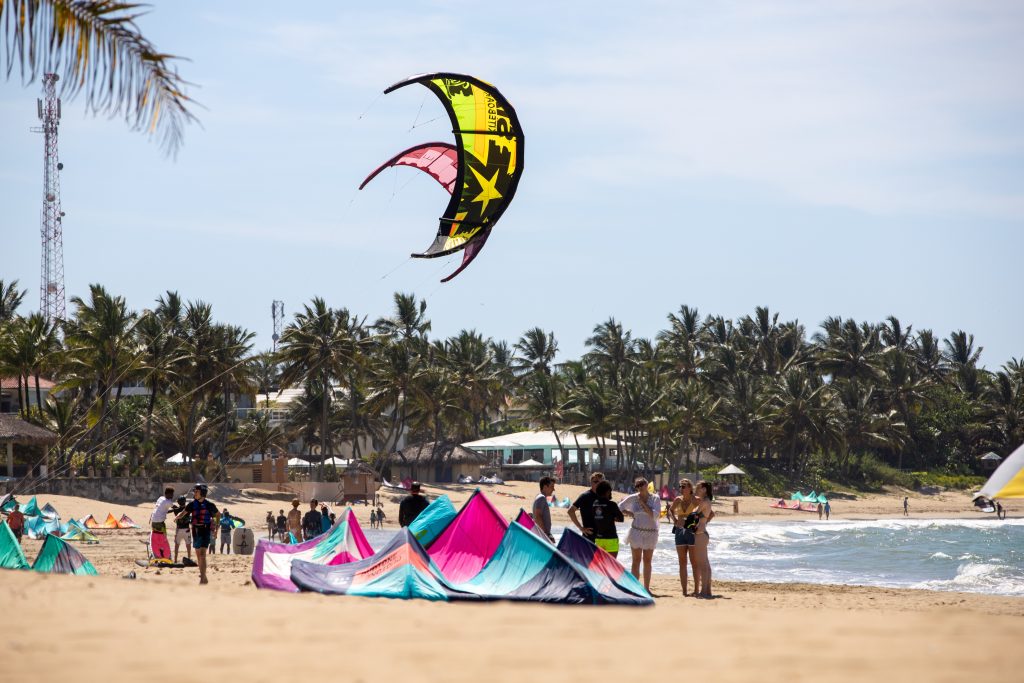 It is also the main spot for nightlife, weekly events, top restaurants and cafes, connected to downtown, and a few steps away from Cabarete's main attractions and popular accommodations.

Enjoy the wind all year round at Cabarete Beach!

On weekends, especially in the summer, the sails and kites are all out on the water, a very typical and charming background, easily recognizable and unforgettable.
There's plenty of space for swimming and relaxing, shopping and enjoying a cocktail sitting at a nice beachfront bar. Here are located most of Cabarete's top-rated restaurants, bars, shops, and lounges, right on the eastern side of the beach. International kitesurfing championships are hosted here during the year, and hotels and modern beachfront condos are available for short-term and long-term rent.
Landmark places such as Lax, La Casita de Papi, Mojito Bar, Voy Voy, Ula, Front Loop, and many others have given Cabarete its own identity, a cool mix between South Beach and Ibiza, as some people say.
Cabarete is also famous for other beaches in the surroundings, such as Kite Beach, considered one of the top places in the world for professional kiteboarding. Its natural beauty and the many activities that are offered make it an ideal place to be on vacation or retirement.
Encuentro Beach is considered the best surfing beach in the Dominican Republic, and the most trending spot to buy a Villa or an apartment on the entire Northern Coast of the island.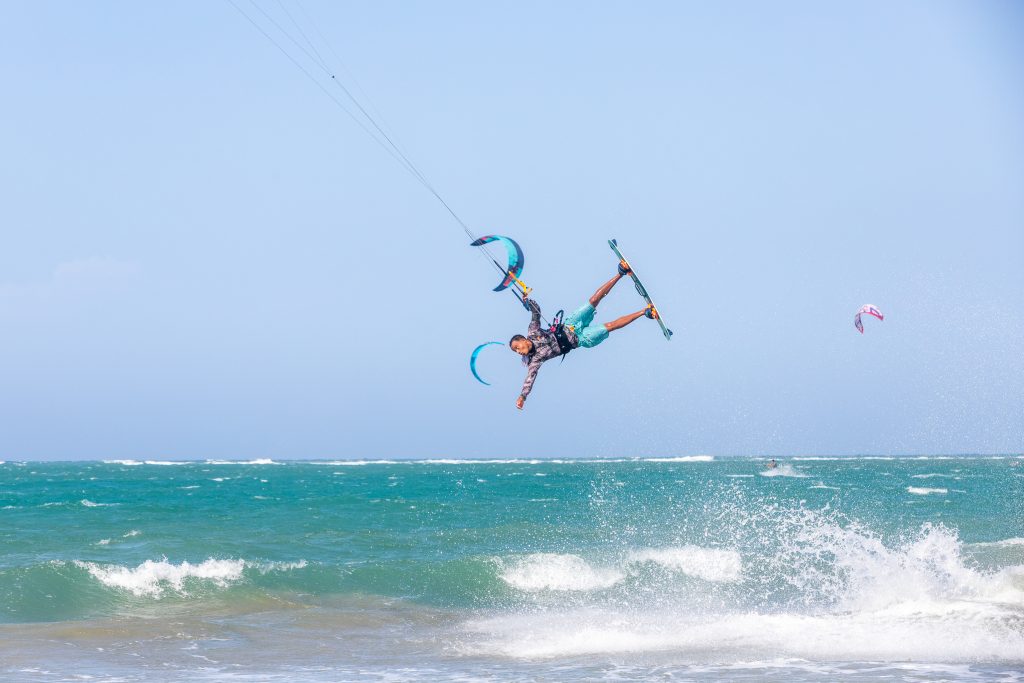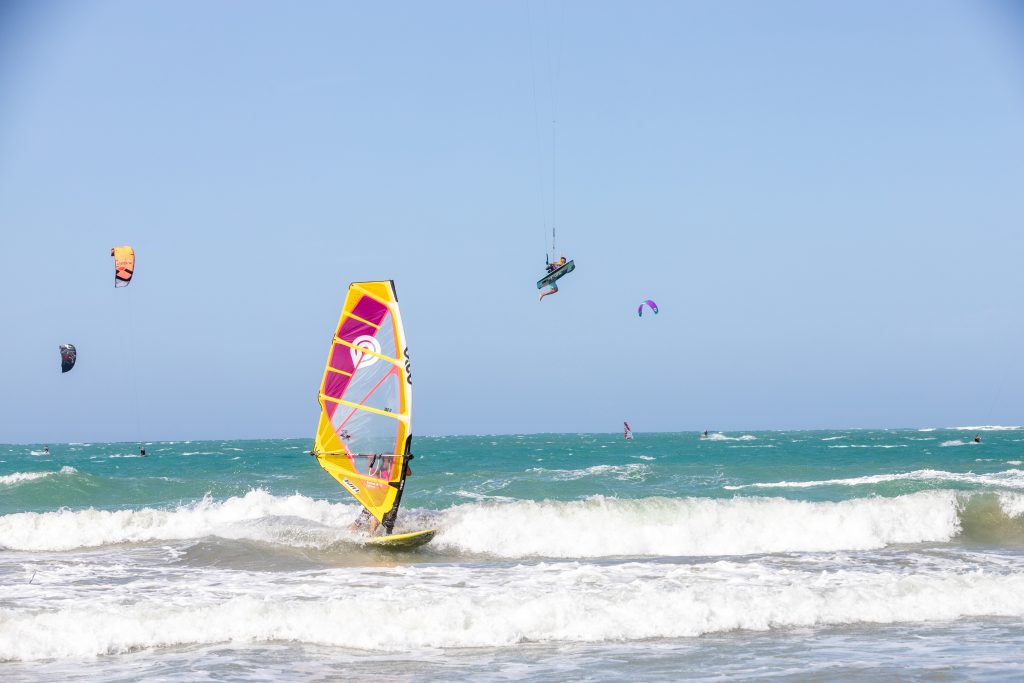 Some of the top-rated condos complexes and gated communities in the area are Ocean One, Hotel Villa Taina, Cabarete Palm Beach Condos, Millennium, Seawinds at Punta Goleta, Pelican, Velero, Ocean Point, Ocean Dream & Harmony by Sealane, and other private villa rental communities and resorts that now provide comfortable and A-class lodging.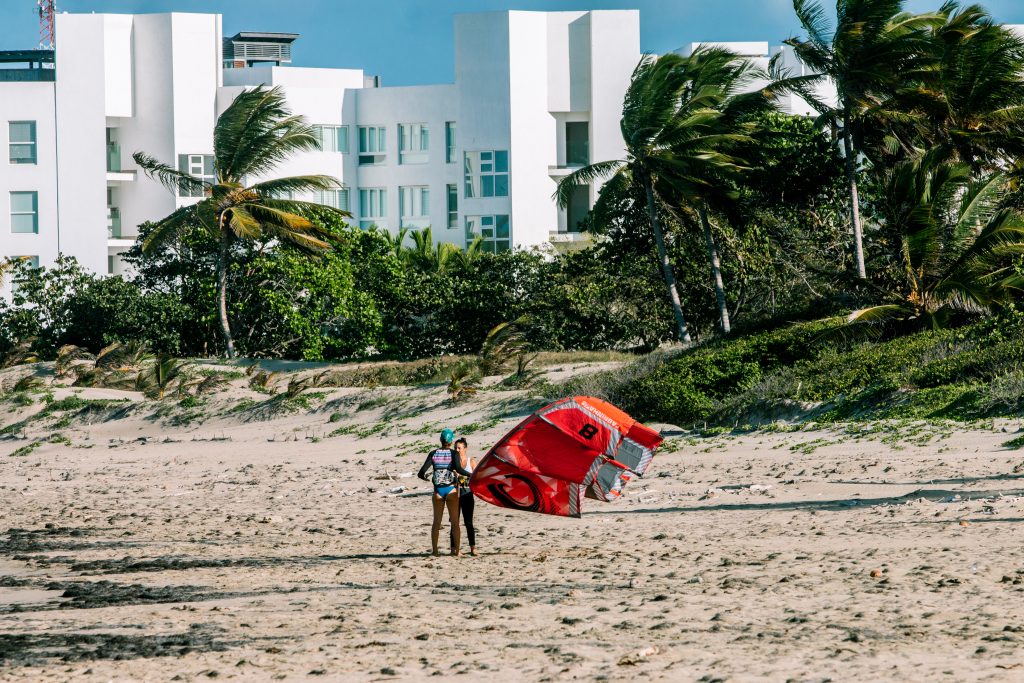 The North Coast of the Dominican Republic is the most complete travel destination in the Caribbean, with many locations to visit and discover, attractions at every corner, a wide variety of gorgeous landscapes, and many tours to choose from around Cabarete, Sosua, Puerto Plata, Rio San Juan, and Cabrera, offering amazing experiences of the best the DR has to offer.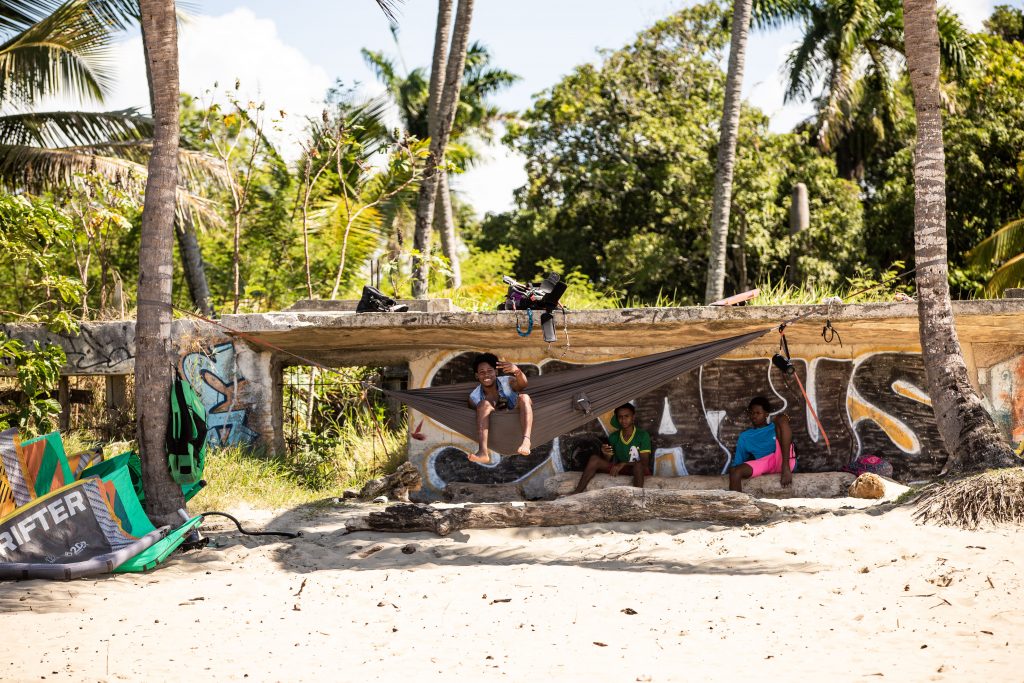 Welcome to Cabarete, the Watersports Capital of the World!