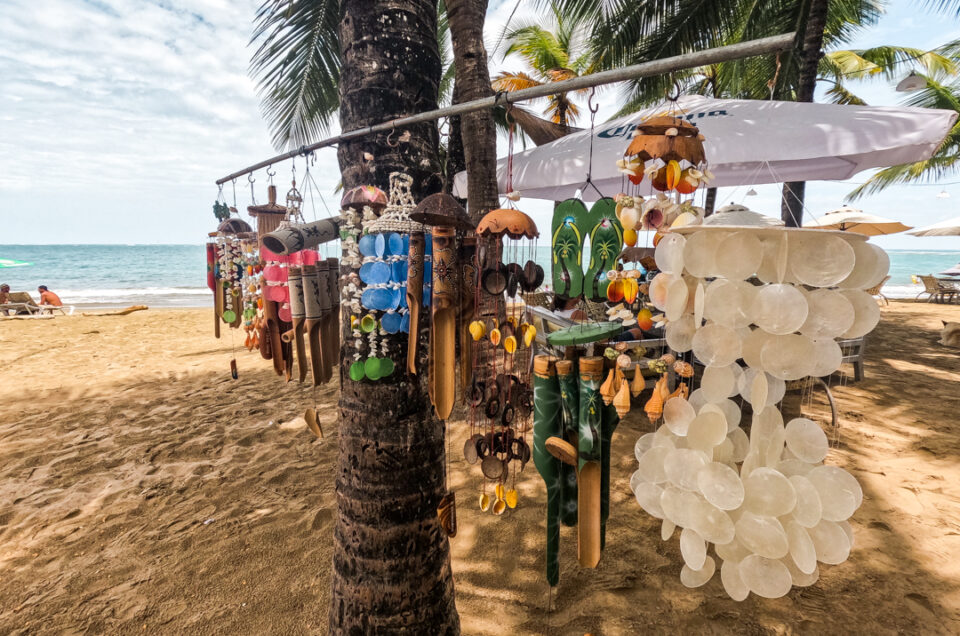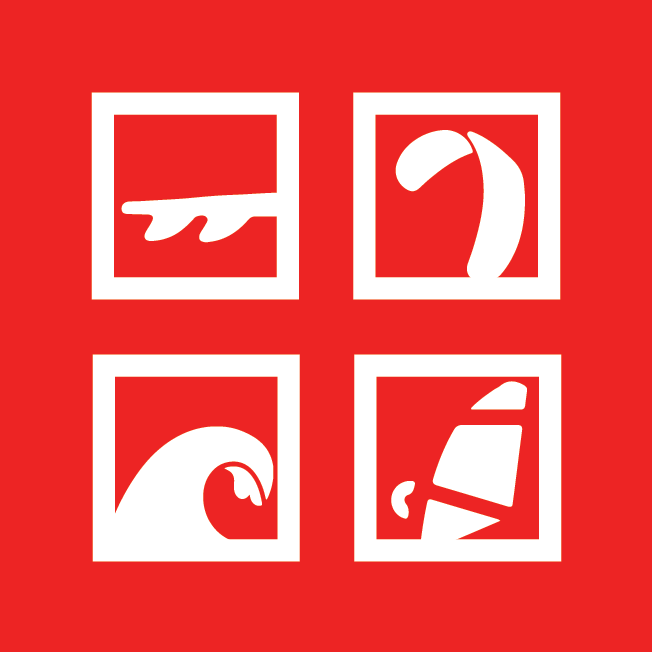 Top 6 must-visit shopping locations in Cabarete
Welcome to Cabarete, our vibrant town on the North Coast of the Dominican Republic.
Are you already enjoying your stay?
There is a lot you can do in Cabarete, so you're probably wondering where to go and what to visit around the area, trying to take advantage of the free time, walking on the beach, and practicing water sports.
In case the sun is too strong and the wind is just not showing up, then it's a good time for you to visit downtown for some fun shopping, especially if you're looking into buying clothes, accessories, sports gear, and locally made gifts.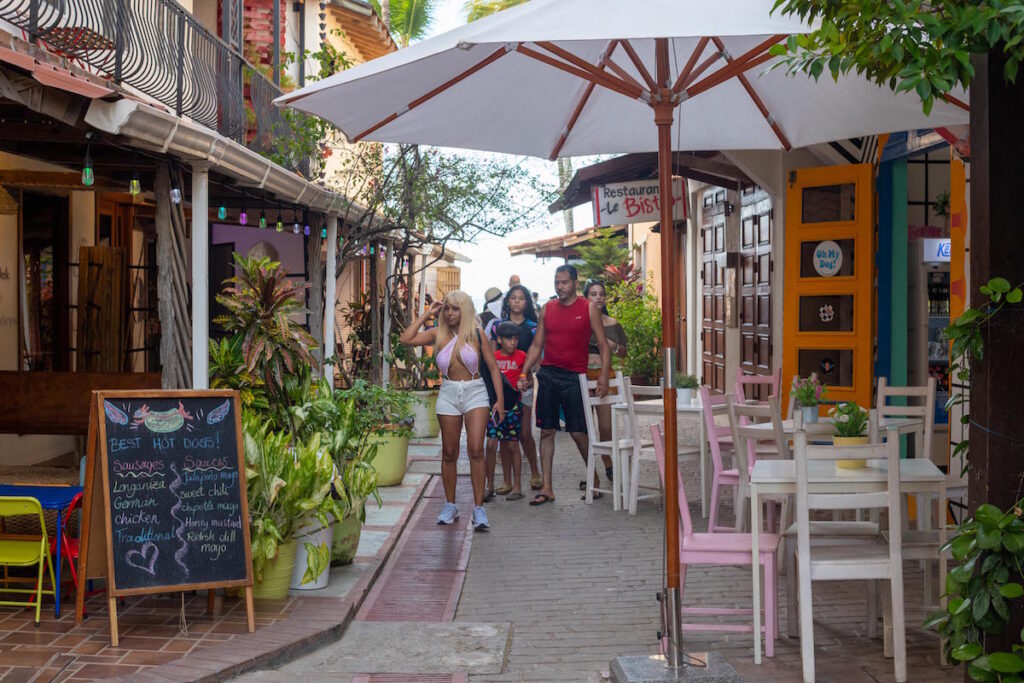 Are you asking yourself whether Cabarete is good for shopping or not?
We believe it is, and here's why:
First of all, Cabarete is a small town so you cannot get lost! Some of the best stores are located on the main road that divides the town into two sides.
Second, Cabarete has both locally owned gift shops, where you can find handmade art, and trendy boutiques.
---
Here's a guide to the top 6 must-visit shopping locations in Cabarete:
About Liquid Blue Cabarete:
A concept store & water sports center, located right in the center of town, next to Helado Bon.
The shop offers a wide variety of trending brands, both men's and women's clothing, essential accessories when visiting our Caribbean town, and water sports lessons such as winging (wind foiling), kiteboarding, hydrofoiling, and a variety of other fun water sports.
At Liquid Blue Cabarete is also possible to rent equipment for kite trips and stand-up paddleboarding, and when you need it, the team will help you repair your equipment thanks to many years of kiteboarding experience. All of the team is so friendly that you can reach out to them when looking for general tourist information.
Opening hours: Monday-Sunday, from 9:00 am to 9:00 pm
If interested in learning a sport or getting information regarding new gear and equipment rentals make sure to get in touch with them here: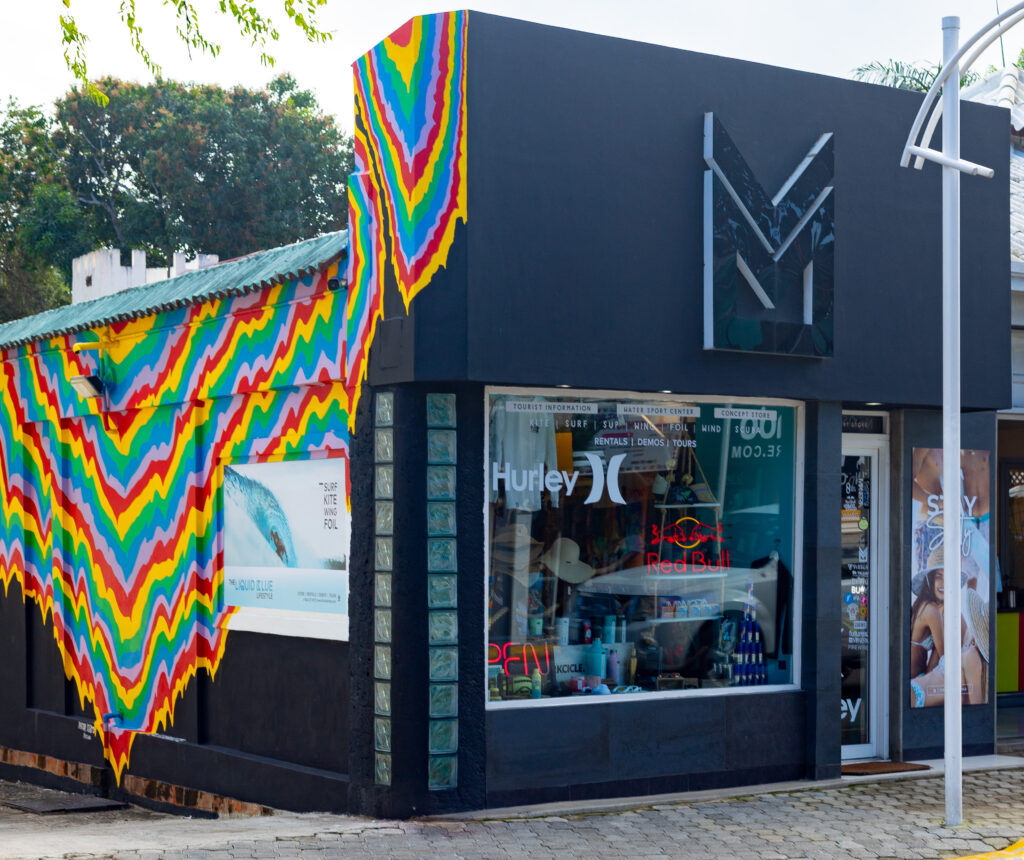 2. Bead It
Located next to Fresh Fresh Cafe Cabarete, this store has fine jewelry and larimar stones, beads, and accessories for the beach. We recommend it in case you're looking to buy souvenirs and gifts
Check them out on Facebook!

3. The Beach Box Boutique
This lovely beachwear shop is unique and will for sure catch your attention when walking by!
There are a lot of cute clothes for women and younger girls, the most beautiful bikinis from Maaji and Agua Bendita, jewelry, accessories such as colorful beach bags and handbags, pareos, casual shoes, and sandals. Everything has great quality and style. We recommend it!
The Beach Box Boutique is located in front of the famous french restaurant Le Bistrot, at the public beach entrance.
Opening hours: Every day, from 9:00 am to 8:00 pm
4. The Dollar Shop
The Dollar Shop is located right in front of Vagamundo Coffee & Waffles in Cabarete.
The store is a typical northern American dollar shop that features both useful and fun items at a fair price, such as party and pet supplies, toys, hardware, office stationery, cleaning products, housewares and cleaning products, beauty products, and everything else you can imagine.
Opening hours: Monday-Saturday, from 9:00 am to 6:00 pm
5. Mun2
A second-hand store where you can find great deals and nice brands. All clothes, accessories, and shoes are in good condition and the staff is friendly and available to help you.
Location: Ocean Dream Plaza, Cabarete.
Opening hours: from 9:00 am to 6:00 pm, Monday through Friday and Saturday morning.
Suggested day to shop: Wednesday, on this day the shop usually receives new merchandise.


6. Olivia's
This cute little shop is located in the Calle Principal. Olivia's a local boutique mainly sells imported women's clothing, from smaller sizes to extra large ones. A small selection of men's articles is also available.
The store works with national shipments.
Opening hours: Monday-Saturday, from 10:00 am to 6:30 pm, Sunday from 10:00 am to 2:00 pm.