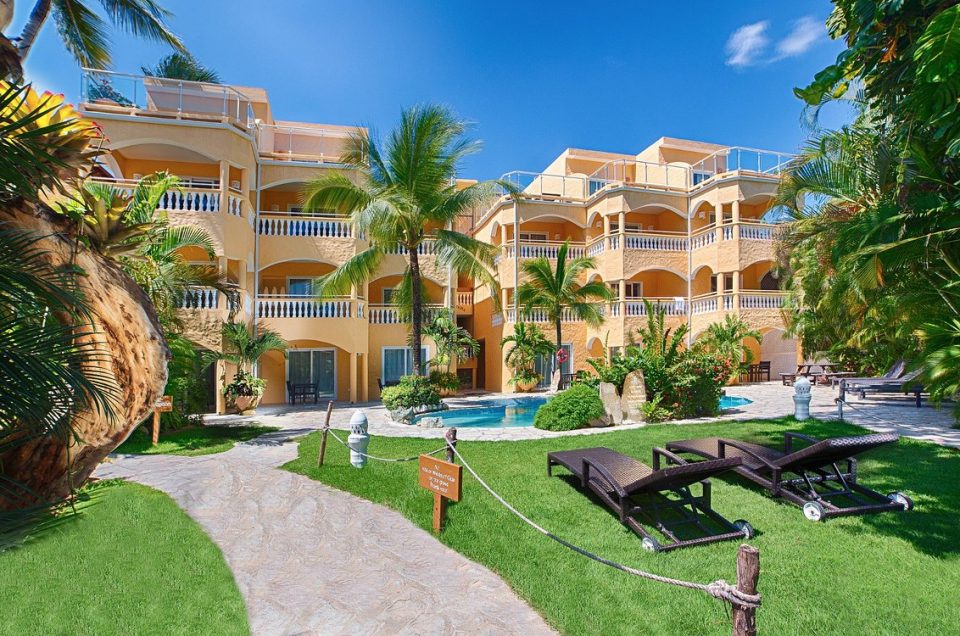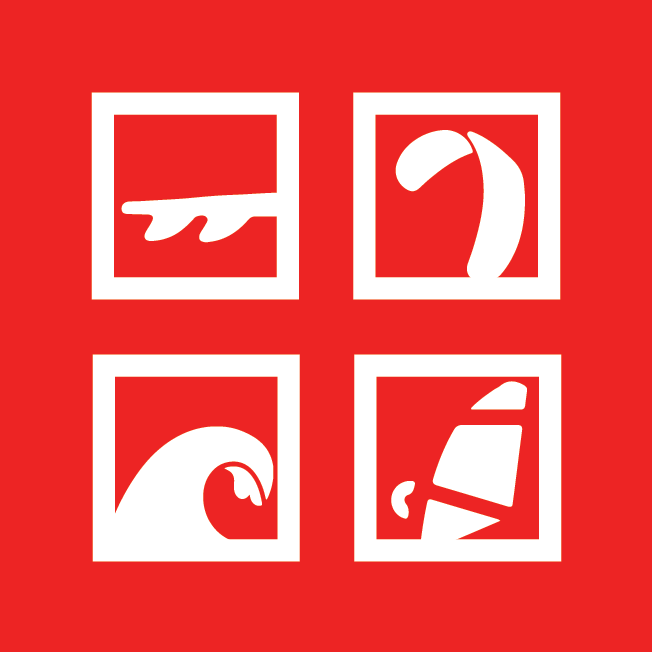 Hotel Villa Taina: welcome home!
Central location, direct access to the main beach, water sports center, restaurant & bar, and the best atmosphere for couples and families. Hotel Villa Taina has it all!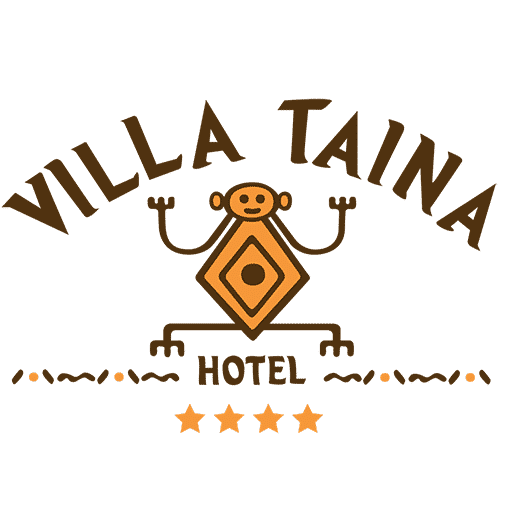 This property is right on the beach. Located on the oceanfront in the center of Cabarete, this resort features a full-service spa and offers horse riding tours. All rooms include a private balcony and free internet access.
Good to know about Villa Taina
The hotel is all about #fitness – Windsurfing, kite, and wing foiling classes are offered at Hotel Villa Taina. An outdoor pool is also on-site.
Choose your favorite sport: Kitesurfing, Wing Foiling, Wind Surfing, Paddle Boarding, and many more. Just exit the property and feel the sand under your feet. Get started in the water with the sport you want to learn. Have a blast in the waves to then enjoy the beautiful sunset while drinking coconut water on the beach. Vacation mode on!
Just #relax under the shade in one of Villa Taina's cozy hammocks or take a nap under the sun on one of the extra comfortable beach chairs.
Right outside Hotel Villa Taina is a lounge area with free WiFi, perfect for digital nomads and all of you who are into travel photography and the unforgettable content of your trip with your family.
Best feature: #oceanfront Hotel in the heart of Cabarete.
Walk everywhere. Cabarete, an intimate and vibrant tourist destination and kitesurfing paradise, is the right spot if you're looking to vacation in the Caribbean dream. Everything from extreme water sports, fun tours, and adventures in the jungle, many beautiful beaches and landscapes, shopping, active nightlife with dance and beach clubs, gyms and all kinds of amenities to stay dynamic during your holidays, to the most delicious restaurants and brunch cafes, all at a walking distance from Hotel Villa Taina.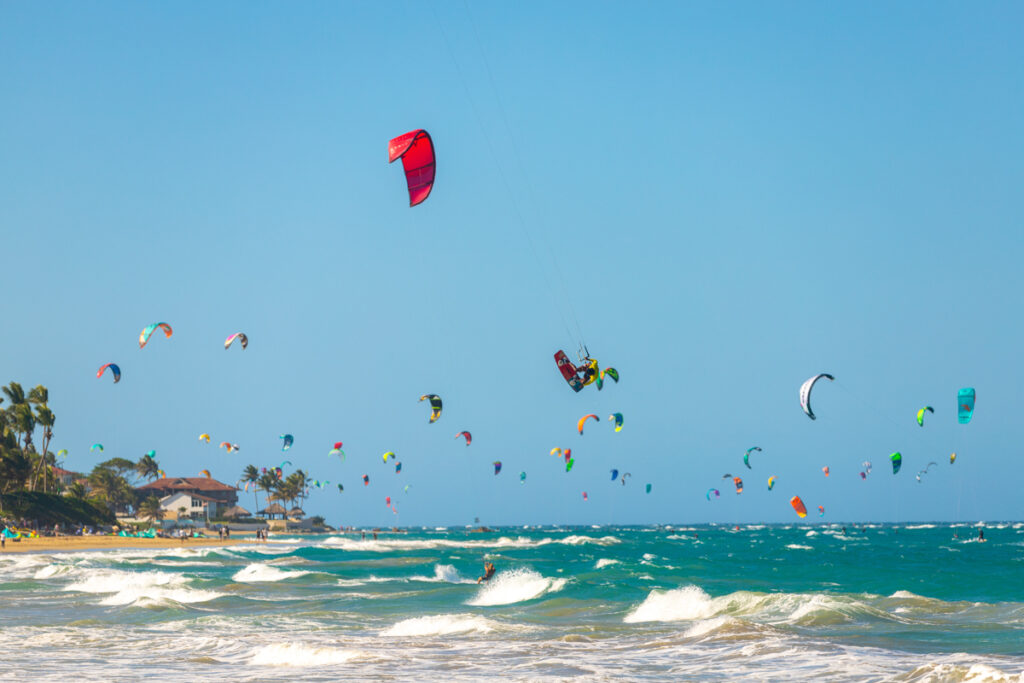 Get ready to experience all the comforts of our Caribbean town. Hotel Villa Taina in Cabarete is awaiting you.
Here's what people enjoy the most about this top hotel in Cabarete Bay.
Reasons why you should Book your stay at Hotel Villa Taina!
This is an absolutely magical space to truly enjoy what Cabarete has to offer with the whole family and friends.

The location is impressive, and is all guests' favorite thing when they realize it only takes a couple steps to access Cabarete Beach. Isolated from the crowd and noise caused by traffic on the main road and immersed in the typical tropical landscape.
The staff is very kind and helpful and the entire facility is child friendly. Child care services can be provided, as well.
Ocean view from the rooms, the restaurants, and the bar. All you need to have the best holiday is found in one spot, and get the most of both relaxed and dynamic sides of Cabarete during your stay at Hotel Villa Taina.
Highly recommended: Hotel Villa Taina.
We at cabarete.com highly recommend you book your stay at Hotel Villa Taina if the goal for your upcoming holidays is to relax, do water sports and spend time with reading, organize fun activities with a group of friends, immerse yourself in the tropical lifestyle and atmosphere the hotel can offer.

If you and your family are outdoorsy and active 24/7, you'll have a blast Kitesurfing, playing Beach Volley, Windsurfing, meeting new people and group of friends that could last forever.

A family-oriented hotel, that will provide full attention to all your needs. The food is excellent, location is safe and peaceful. Hotel Villa Taina will make sure you get the best service. We can assure you! And all guests will do, too.
Thank you Hotel Villa Taina for providing the most perfect holidays to old and new visitors in our beloved Cabarete!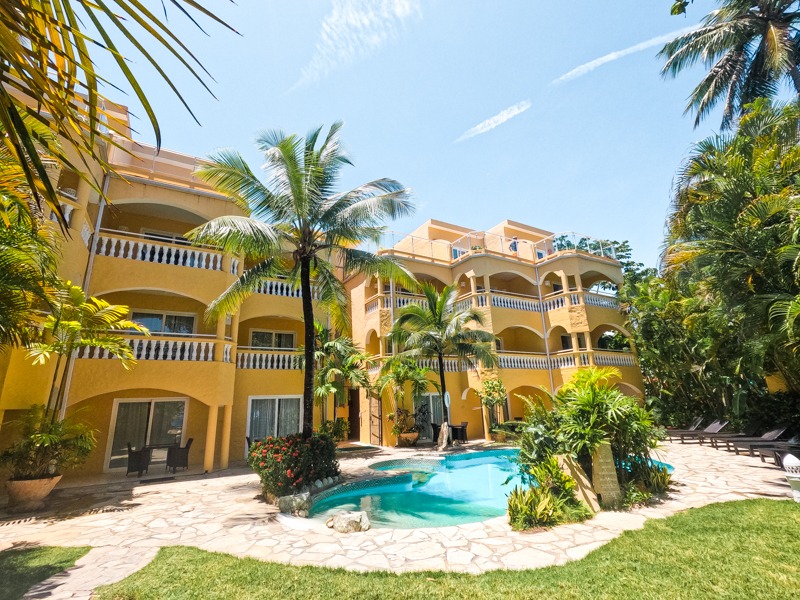 Enjoy exquisite international cuisine, delicious drinks and a continental breakfast in our beautiful beachfront restaurant.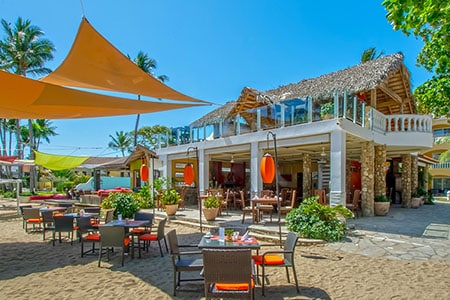 TRANQUILA SPA
Relax and rejuvenate in our on-site, professional spa services, for all your skin and body care needs. Pamper yourself, you deserve it.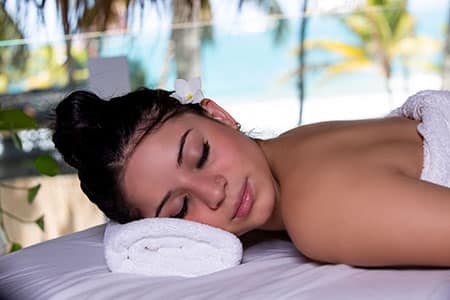 CABARETE WINDSPORTS CLUB
Qualified water sports instructors and equipment rentals just steps from our rooms. Kite, Surf, Windsurf or Stand Up Paddle.
Discover Hotel Villa Taina in Cabarete, Dominican Republic.
From the bed to the water.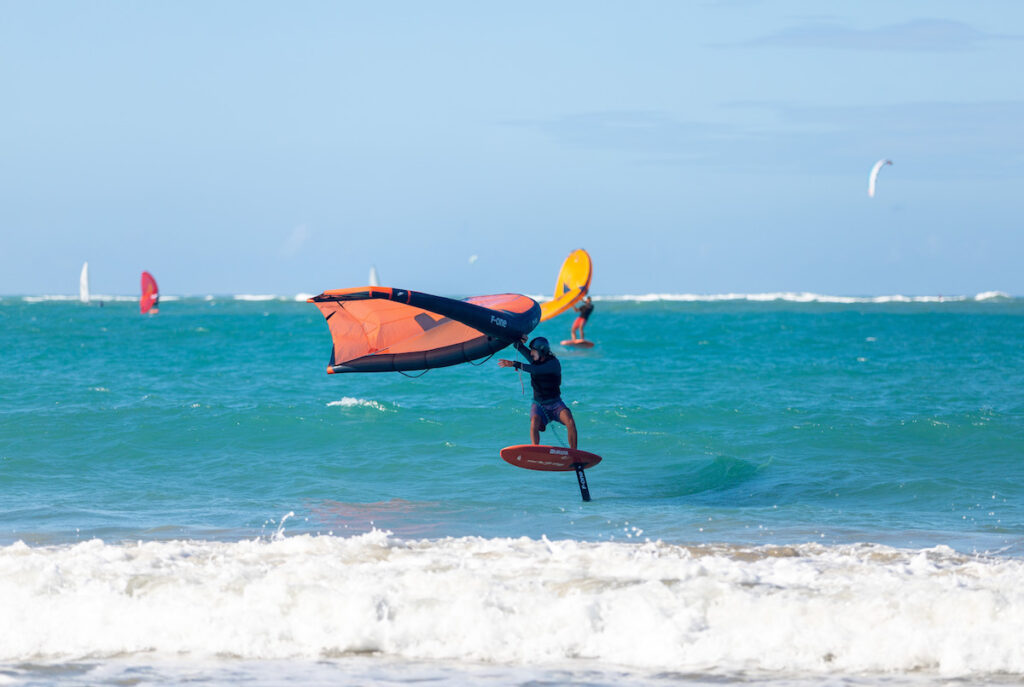 Kitesurfing, Wing Foiling, and Windsurfing are just some of the water sports and fun activities you can practice when staying at Hotel Villa Taina. Cabarete Bay offers many spots for great wave riding, for the most expert riders to beginners and first-time riders.