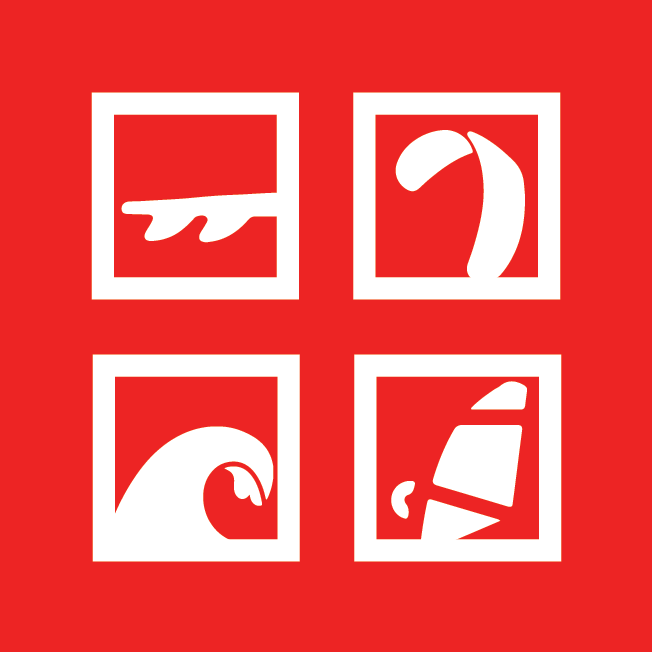 Wing Foiling in Cabarete, North Coast of the Dominican Republic.
Winging or Flying? What is this extreme sport?
Wing Foiling is The Sport of 2022! And the hottest new sport on the North Shore of the DR!

A combination of kitesurfing and windsurfing that implies the use of a FOIL (A foilboard or hydrofoil board is a surfboard with a hydrofoil that extends below the board into the water. The design lets the board leave the surface of the water) and a WING (like a kite that you hold with your hands).
Winging is such a fun sport! Less bulky and quite easy to set up, also highly addictive. To begin with wing foiling, you don't need to be a windsurfer or a kiter, though you should practice having control on some type of board before getting started.
Cabarete is once again becoming the central spot in America and the Caribbean to practice a new extreme and trending water sport, thanks to its versatility, accessibility, and hype: it is just fun!
Visit Cabarete and get the most out of your Wing Foiling experience!
Cabarete offers many special places for travelers and water sports enthusiasts from all around the world.
There are many beachfront residences ready for you to experience the best sides of Cabarete and the North Coast of the Dominican Republic, making you feel at home.
Sealane is one of our favorite options. Located right in the heart of Cabarete, within the Ocean Dream Gated Community, Sealane offers great lodging and invites you to fully enjoy Cabarete, an amazing and vibrant village known worldwide for its many sports and social activities, all within walking distance. Make sure to enjoy the view!
Q&As: get ready for your upcoming trip to Cabarete.
Why is Cabarete the best destination to learn and practice Wing Foil?
Cabarete Bay would be the ideal place to learn how to wing Foil, we at Liquid Blue Cabarete will help you make the most out of this sport and our Caribbean town. Everybody knows that the wind in Cabarete is at its best conditions throughout the whole year.
Where to learn Wing Foiling in Cabarete?
Easy, at Liquid Blue Cabarete, a water sports concept store downtown, and Kite + Wing Foil School! Check them out here: LB CABARETE
LB Wing Teachers started wing foiling when the sport was just starting to get noticed, about three years ago. They will make sure you get the best Winging Experience, no matter if you are a beginner, intermediate or expert rider.
Why is Liquid Blue Cabarete the best school to learn Wing Foil?
Wing Foiling and all the sports that have to do with it (let's call it hydrofoiling to include all categories) is the future of ocean sports and at Liquid Blue Cabarete the team is all about it. From teaching to rental and sales of lessons, gear, and all the best equipment on the market, from new to second-hand.
Liquid Blue's riders have the best equipment and have tried it all in the Bay and on the North Coast, let them know if you have questions on how and where to start – they'll be more than happy to guide you.
What is included in the Wing Foil Course?
An average 1-day class includes the following (total duration: 2.5 – 3 hours):
Level 1
Theory class on the beach (literally on the sand)
Duration: 1 to 1.5 hours
What you learn: wind, safety, and Wing control

Level 2
Practice session in the water (on your knees)
Duration: 30 to 40 minutes
What you learn: control of the board and the wing

Level 3
Time for action! Stand up on your board and start riding (up to your skill level at this point – practice matters!!)
Duration: 1 hour
What you learn: finally get to practice wing foiling
Advice: we suggest you take at least 2 to 3 classes before you start wing foiling. As in all sports, practice is what makes a difference, especially if you are a beginner.
Wing foiling is a sport everyone would love to do, though the process can be quite tricky. Don't let frustration win, just have fun and be patient – results will follow.
If you have any questions about wing foil, courses or equipment rental, or retail, you can contact us at any time by email at our office in Cabarete, DR. Send an email to [email protected]
Cabarete is awaiting you!
Sealane invites you to Cabarete, an amazing boutique village world known for its many sports and social activities. For the past 17 years Sealane has been offering luxury lodging and A-grade guest services, providing dream vacations for active families and adventurers.
Watch the Best of Wing Foiling in Cabarete, Dominican Republic with Liquid Blue & Sealane.
Just a jump from the water.
Kitesurfing, Wing Foiling, and Windsurfing are just some of the water sports and fun activities you can practice when staying at Hotel Villa Taina. Cabarete Bay offers many spots for great wave riding, for the most expert riders to beginners and first-time riders.