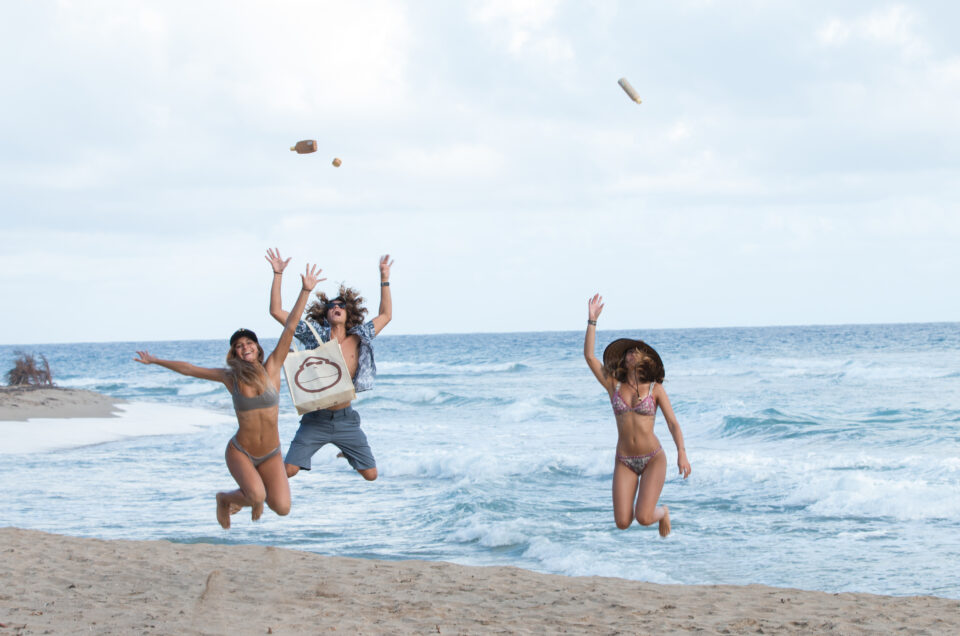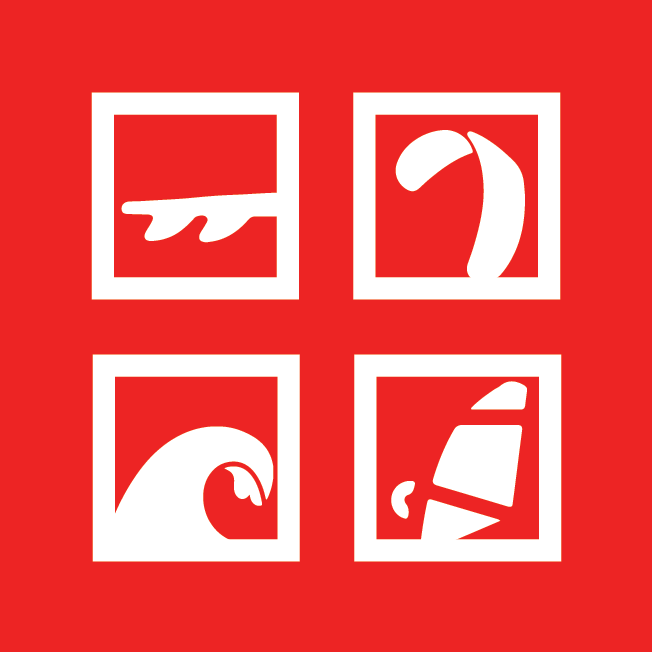 Are you an active individual or the kind that enjoys the 24/7 chill aka "beach bumming"?
No matter what you do, Cabarete is the right place to be!
Both dynamic and lazy lifestyles are welcome in this Caribbean town, located on the North Coast of the Dominican Republic!
For all of you that are active and workaholics, Cabarete offers a wide variety of options to choose from while staying in town: from water sports all day long, surfing in the morning, kitesurfing in the afternoon, and paddleboarding on non-windy days to airy and healthy cafes with good wifi connections to make your day as a digital nomad or work-from-home employee efficient.
In this article though, we will focus on YOU, lazy bums, and your favorite activity: BEACH BUMMING!
In case you are not interested in this article and prefer information about water sports and other activities to do in Cabarete make sure you have a look at the other articles below:
---
🌴🌴🌴🌴🌴 Keep reading 🌴🌴🌴🌴🌴
ABOUT BEACH BUMMING
What is it?
This term means that a person has a strong inclination towards beach life and prefers living at or near the beach without worrying about all the rest, chilling and vibing 24/7, and not looking for trouble.
So, how is it to live a beach bum life? Here are the signs you are doing it right!
You are all about Summer, hot weather, sunshine, salt, and enjoy surfing with your friends.
The tan: if getting some sun is a thing and working on your tan is a must, then you are definitely a beach bum 😉
You believe that spending some time at the beach is good for meditating, and sharing time with friends with some music, maybe even a bonfire.
"Messy hair don't care" is one of your mottos. Sand + sun + salt makes the perfect treatment for healthy messy hair.
Your swimsuit matches your outfit or your accessories, you make sure that everything stands out before heading to the beach.
Flip-flops? Sometimes, even though barefoot is the real deal!
You plan trips to beach locations even when it is off-season in your country, and probably love it when you get back all tan and fresh.
These are just some of the characteristics that better describe beach bums, but we'll let you see for yourself whenever you come down to Cabarete to experience local beach bumming.
How to recognize a beach bum?
Beach bum individuals are stress-free, open-minded, friendly, spontaneous, and a bit lazy. The typical subject is probably in their 20s or early 30s and enjoys spending most of the day at the beach, under the sun, and in saltwater.
Where to do it?
The best beach bumming can be done on some beautiful beaches around Cabarete, North Coast of the Dominican Republic. Here are some for you to test out as a beach bum:
Playa Encuentro
Playa Casa Marina, Sosua
Playa Alicia, Sosua
Playa Chiquita, Sosua
Playa Cabarete
Playa Caleton
Playa Diamante
Playa Grande, Rio San Juan
How & why?
Are you wondering why beach bumming is a thing? Simple. Life is so good and much better at the beach!
If you would like to know more about beach bumming in Cabarete, Dominican Republic, chat with one of our local beach bum experts and ask all the questions you might have.
Must-have accessories for an effective beach bumming.
The lotion.
No matter what you do and when you do it, the most important thing you should be carrying around when visiting Cabarete is SUNSCREEN!
Sun Bum is beach bums' favorite brand when it comes to protecting your skin from the sun.
The lotion and aftersun are very effective and come in different protection levels.
The brand is reef and pet friendly, making sure that all the products won't damage the environment and the people and animals that live in it.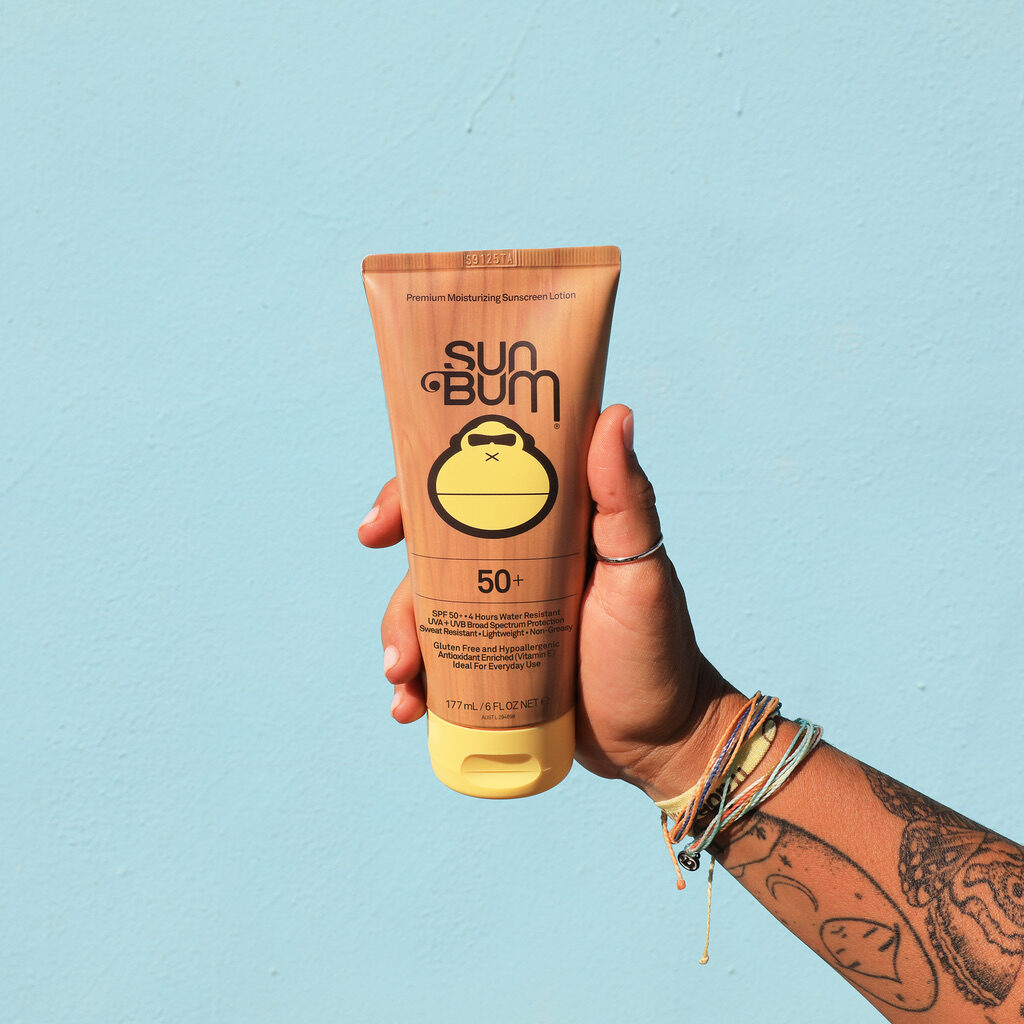 The frisbee.
The universal game for professional beach bums that take beach bumming to another level. It is all about action! Playing with a frisbee at the beach is also suitable for all the beach bums who like to take their dogs to the beach.

---
The ball.
Make sure to bring a football, volleyball or any ball you can throw and have a good time with friends. Bringing a ball to the beach is great, especially if the beach bum you hang around with are of all ages.
The racket.
A good idea if you're the kind of beach bum that doesn't stay still and wants to be active and fit – make sure to find the right partner and get started!
Rules: in the classic version of the game, two people stand about 15 feet apart, each holding a wooden or plastic paddle racket. One player serves the ball to the other player and they hit it back to their opponent's side before it bounces on the ground.
We challenge you to hit the ball consecutively at least 200 times.
Challenge accepted?
Write in the comments your highest score.
---
The hat.
Spending all these hours under the sun is so good, but you might want to get some shade every now and then to avoid getting a beach-bum headache!
If you happen to visit Cabarete you'll notice that a lot of people wear baseball hats when walking or playing sports on the beach, or bigger sombreros made with straw (we all have one down here). We believe beach bums made it a trend and a must-have accessory when spending your holidays in the Dominican Republic. We bought our from the local watersports store Liquid Blue Cabarete – the shop sells two types from different brands, the Hurley one and the Sun Bum one.
---
Last but not least, WATER!
Make sure you stay hydrated when you go beach bumming.
Leave a comment below to tell us more about entertaining beach bumming activities!
---